Apteco Live 2022
18 Nov 2022 - 25 Nov 2022
Apteco Live is back...in-person and online!
Join us for Apteco Live 2022, spread over two half days, you'll be able to experience our annual get-together either in person, online or both!
#AptecoLive
The 2022 Apteco Live annual user conference is going to be available this November as our first ever hybrid event for our partners and customers and will be held over two half days on consecutive Fridays.
We are hoping that by holding a hybrid event this year we can encourage those who are really keen to network the opportunity to meet face to face, while also giving a great option for those that prefer to attend online or who aren't comfortable being in a room with lots of people just yet.
Day one on Friday 18 November will be held in-person at the National Gallery as well as via our online event platform. The National Gallery in London houses one of the greatest collections of paintings in the world. These pictures belong to the public and entrance to see them is free. The National Gallery Collection contains over 2,300 works, including many famous items, such as van Eyck's Arnolfini Portrait, Velázquez's Rokeby Venus, Turner's Fighting Temeraire and Van Gogh's Sunflowers. 
We have a great agenda planned incorporating all your favourite sessions, including product updates, great guest speakers, real life case studies and focus groups where you get to deep dive into elements of our software. Our 'Best use of Apteco software award 2022' celebrates the innovative and successful use of Apteco software to drive marketing activities and improve the customer experience, and rewards those who have delivered measurable benefits to their organisations. 
We will announce the award winner on day two at Apteco Live 2022! And as usual, there will be lots of opportunities for you to get involved...
All the latest details and updates about the conference will be posted on this event page over the coming weeks, so please keep popping back for all the latest info.
---
By kind permission of the Director and Trustees of the National Gallery.
---
The essentials
When and where: 
Day one will be on Friday 18 November 2022, 12.30-5pm GMT and delegates will have the choice to either join us in person at the National Gallery in London or watch the event via live stream on our online event platform *. Note that for online delegates the live stream starts at 1.30 pm and finishes at 4 pm.

We would like to encourage those joining us in person to make a full day out of their trip by enjoying the gallery in the morning and then joining us for lunch at 12.30 in the Trafalgar Room. Apex, our exclusive partner event will also be held in the morning, so partners and clients will get chance to meet up before the start of Apteco Live.
 
Day two will be on Friday 25 November 2022, 9.30am-12.45pm GMT and will be available online only via our online event platform *.

Login to the online event platform with the same email address you used to register.  
Password: Apteco-2022
 
In-person venue address: National Gallery, Trafalgar Square, London, WC2N 5DN. Please use the Sainsbury Wing Entrance and head up the stairs to the Trafalgar Room for registration and access to our private cloakroom for your coats and bags.
Wear: The dress code for Apteco Live at the National Gallery is business casual. You can wear whatever you wish if you are attending online!
Tweet: #AptecoLive @Apteco
*All places must be registered using our Eventbrite booking page (see the 'How to book' section below) and places will be allocated equitably for all partners and clients. There is a limit of five places for each organisation wanting to attend online, and a limit of two places per organisation to attend in person. In-person places will be available on a strictly first come, first served basis so please check with your colleagues who else is planning to attend before booking. All delegates must have a valid Apteco software licence when the conference takes place. We will maintain a waiting list if we have excess demand for the in-person event. 
---
Agenda
DAY ONE - in person or online
12.30 Registration, networking with partners and lunch (in-person delegates only)
1.30 Welcome (live stream for online delegates begins)
1.45 Development update
2.30 Panel session
3.00 Keynote from Rory Sutherland - Creativity in statistics 
3:50 Closing remarks
4.00 Close (live stream for online delegates ends)
4.00 - 5.00 Drinks & explore venue (in-person delegates only)
DAY TWO - online only
9.30 Welcome
9.45 Meet the finalists – Best use of Apteco software award 2022
10.40 Award voting - all delegates vote for their favourite award entry
10.45 Focus groups – session one – choose one out of a range of options
11.25 Break
11.35 Focus groups – session two – choose one out of a range of options
12.15 Quick fire survey
12.30 Best use of Apteco software award winner announcements
12.45 Close
---
Our 2022 award finalists
This year's Best use of Apteco software award finalists are: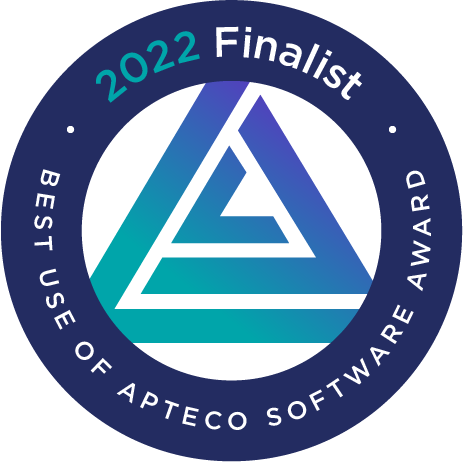 All conference delegates will be given the opportunity to vote for their favourite entry following a short video presentation from each of the finalists. The entry with the highest combined score out of 100 will win and the winning entry will be announced at the end of the second day of the conference - learn more. Apteco would like to wish all of this year's finalists the best of luck!
---
Introducing Rory Sutherland, this year's fabulous keynote speaker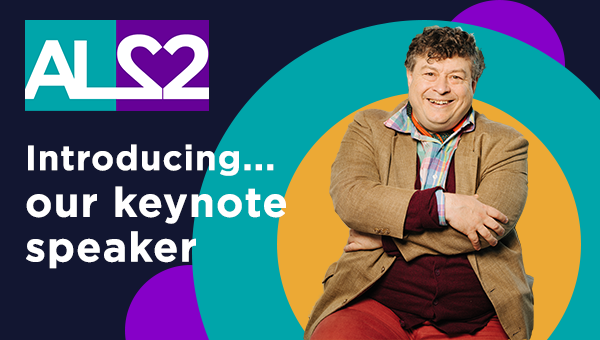 We are delighted to announce that Rory Sutherland, TED Talk superstar and advertising legend, will be our keynote speaker on day one at this year's event. Here's what Rory will be sharing with us live on stage:
Creativity in statistics
It's not a contradiction in terms or a term of criticism. Instead, it may be just what we need.
Generally, in questions of science and statistics, the term "creative" is used to imply malpractice, or some kind of sleight of hand. In this talk Rory Sutherland, an Advertising Creative whose brother is a mathematician, suggests it's time for this false dichotomy to end.
We first need to understand that people will react very differently to the same facts - simply depending on how they are presented. And we also need to discover a more positive use of data - in isolating anomalies and paradoxes and unexpected trends, rather than just presenting aggregates and averages.
Moreover, we shall always need the human side of data analysis if we are to make real progress. Correlation is not causation - and real problem solving will always demand the "why" alongside the "what".
---
Focus groups - choose your two preferred options
During day two of Apteco Live delegates will get to choose two focus groups out of a range of options. Here's a sneak peek at this year's exciting topics so that you can start personalising your day.
What time do you call this? The three levels of timeliness

Drive response volumes and control the cost of your campaigns with the latest standard and behavioural modelling techniques from Apteco

Integration's what you need! Wiring Apteco into your business

Data storytelling in full colour! How to tell a compelling data story that your audience will never forget

How first-party data analysis powers personalisation and individualisation

Learn how to create the perfect digital strategy with Charity Digital
---
Delegate packs
Delegate packs for those attending both days via our online streaming platform will be posted shortly before the event so please register early to avoid disappointment. If you would like a delegate pack then please enter the shipping address you would like it posting to during registration. Delegates coming to the National Gallery can pick up their delegate pack in person.
As delegates may still want the pack sending to their home address, please be assured that Apteco protect company and personal information to the same high standard. We will use the shipping address supplied during registration only for the fulfilment of your delegate pack and any post event gifts or prizes in relation to this event. This information will not be retained by Apteco or entered into our CRM system. You can view our privacy policy here.
---
Invitations
Email invitations have been sent to Apteco approved partners so that they can invite their clients. Due to a high demand for attendance at the event places will be limited and must be booked in advance. If you are an Apteco software user, please contact your Apteco approved partner if you would like to attend.
---
How to book - registration now open!
We are using the Eventbrite online booking platform to manage registrations using company booking codes. Please do not use codes for delegates at other organisations. Our partners can register places and manage bookings on behalf of their colleagues / clients, or alternatively they can forward the details to allow delegates to register and manage their own bookings. The Eventbrite event password and ticket access codes have been emailed to partners.
---
Apteco would like to thank all our delegates in advance for joining us, either in person or online at this year's annual user conference! 
Email events@apteco.com if you have any queries.