#BeMoreDigital Conference 2023 - London
09 Mar 2023 | 08:30 - 18:00 GMT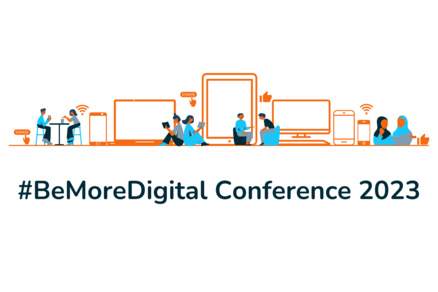 It seems that 2023 will prove another difficult year for the charity sector: with the cost-of-living crisis triggering a cost-of-giving crisis, the high demand for services is being met by very few donations.
For this reason, Charity Digital is hosting the #BeMoreDigital Conference 2023 centred around the theme "Overcoming the cost-of-living crisis" and Apteco is delighted to exhibit.
The conference will be taking place on 9 March 2023, at Novotel London West Hotel. 
The #BeMoreDigital Conference 2023 brings together charity experts and professionals who have tried and tested digital solutions, implemented successful digital strategies, and maximised funding by using digital software, solutions and tech. 
The #BeMoreDigital Conference 2023 will show you how to: 
Use digital tools to help your charity overcome the cost-of-living crisis
Create and optimise a digital strategy which will help charities tackle financial difficulties
Identify and implement the top digital trends for 2023
Employ tactics to engage with new and existing supporters 
Diversify your digital fundraising activities to maximise your fundraising potential
Support and retain employees and colleagues during uncertainty