Visit us at Marketing Week Live at London Olympia
Posted: 24 Jun 2013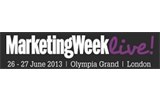 Come and visit us at Marketing Week Live, 26th - 27th June 2013, Grand Hall, Olympia, London, stand A456a.
Apteco will be exhibiting at Marketing Week Live in London. At this year's event we will be giving demonstrations of FastStats Discoverer™ and PeopleStage. Visit our stand and see what updates we have made in the June software release and discover how this improves the user experience.
Visit www.marketingweeklive.co.uk to learn more.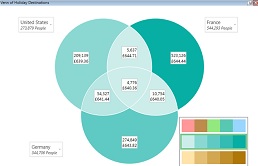 FastStats Discoverer™ - Redesigned Venn Tool
FastStats Discoverer™ introduces a major redesign of the Venn Tool in the June Software Release. At the show you will be able to see how this produces a more up to date, Windows 8 style Venn diagram which has improved usability and appearance when outputting to documents and printing. Thematic colour schemes have also been introduced which represent the proportion of each segment by the intensity of the colour. This all heralds the start of a new era in the user interface of FastStats Discoverer™ as we work to improve and deliver an updated UI.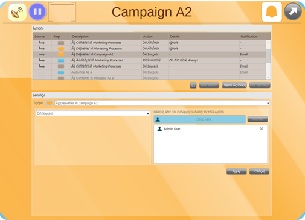 FastStats PeopleStage™
FastStats PeopleStage™ includes numerous performance improvements in the June release and you will see how the software has a more flexible user interface when creating target audiences. You will also be able to see improvements in the visibility and monitoring of the marketing processes with the introduction of a new framework for actions and alerts.
Apteco team on hand to answer questions
If you have any questions about FastStats® and the June Software Release then the Apteco team will be able to answer any questions and demonstrate the software on our stand. We hope you can attend and look forward to seeing you next week.