Purple Agency
Winner of the Best use of the Apteco Marketing Suite award 2019 with their client Protyre
Purple is a data driven agency of 150 marketing strategists, data and media planners, developers, technology specialists, conceptual creatives, copy writers, designers and digital marketers.
We blend specialist: Apteco Marketing Suite, database, development, digital and CRM skills with strategic insight and creativity, to deliver data driven marketing that actually works.
Products & Services
Single Customer View database design & development
Marketing automation
Digital & programmatic marketing
Platform integration
Modelling & Profiling
Segmentation & persona development
Customer experience & journey design
Data planning & CRM
Campaign processing
Data cleansing & Suppression screening
Geo-demographic data appending
Creative strategy & development
Web applications
App development
Partner for 22 years since 2001
The Apteco Marketing Suite offers clients the best of all worlds. A high performance analytics and modelling engine integrated with an affordable, user friendly marketing automation platform able to integrate with almost any third party system.
Andrew Woodger
Andrew Woodger
Clients
Honeywell
IBM
Protyre
Merlin Entertainment
Financial Times
Pfizer
Cancer Research UK
Huawei
Sectors
Publishing
Retail & Leisure
B2B & Technology
Charity
Healthcare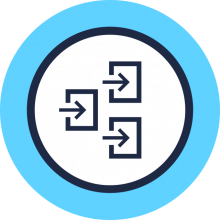 FastStats Designer Administrator
Accredited
Complete the form below to get in touch with Purple Agency