UKChanges
UKChanges add value and intelligence to data. They have been providing professional bureau services and market leading online data management tools to customers in commercial and not-for-profit sectors since 1991. By developing partnerships and delivering insight, UKChanges help customers achieve commercial advantage through the effective management of customer and prospect data.
Products & Services
UKChanges is a full-service data management specialist, offering a complete solution to customers requirements:
Services include:
Database Design, Build and Hosting
Data Audits
Data Supply
Data Preparation and Enhancement
Data Cleansing and Suppression
Data Extracts
Data Appending, Profiling, Segmentation and Analysis
Data Integration
Data Migration and Consolidation
Creation of Single Customer View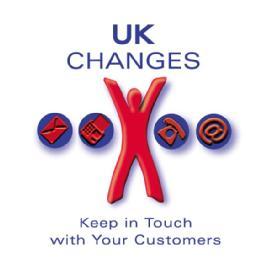 Partner for 12 years since 2009
Grand Union House
Budbrooke Road
Warwick
CV34 5AR
United Kingdom
UKChanges has been at the cutting edge of data management for over 23 years. Working in partnership with clients from both commercial and not-for-profit sectors, we employ analytic and segmentation techniques to drive increased ROI from marketing budgets by extracting valuable insights from our customers' data. This increased knowledge permits a more intelligent approach to marketing campaigns, ensuring that optimal messages are sent to the right customers or prospects, at the right time. Using the FastStats suite of analytics tools, our experienced analysts and account managers develop strong relationships with client teams, working closely together to define projects and make certain that UKChanges deliver the best result for your company.
Mike Fox
Mike Fox
Clients
Santander
Cancer Research UK
Manchester United
IPSOS-MORI
Halfords
Sectors
Financial
Charities / not-for-profit organisations
Sports
Market Research
Home Shopping/Retail
Complete the form below to get in touch with UKChanges