Social Scraping
Sharing your content is just not enough anymore, in order for it to be successful it needs to be displayed correctly and optimised for both the platform and the target market.
Social networks seem to be getting better at giving you easy content for your posts.  I wanted to test our new direct post feature in PeopleStage, and I thought a perfect way would be to post our current job vacancies.
We have a lovely web page that lists employment opportunities at Apteco (http://www.apteco.com/about-us/employment-opportunities); surely I can just publicise that?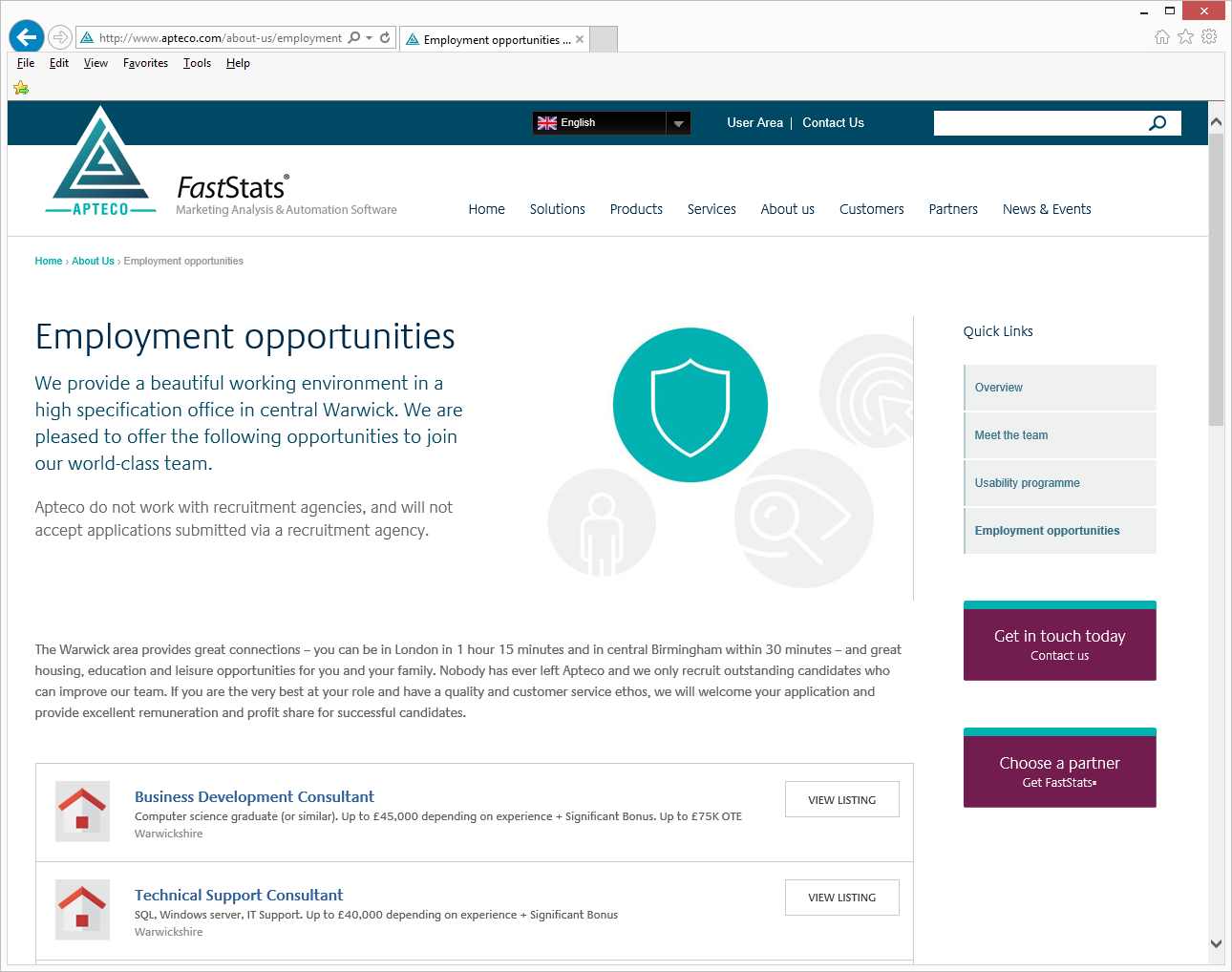 So off I go, and write a post…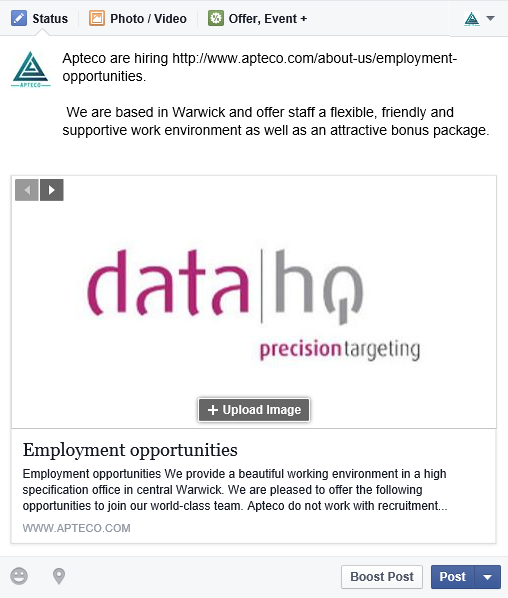 Hmm, Apteco are hiring, and yet we have scraped an image that refers to a partner company that appears on our latest news!
Luckily, in PeopleStage we can also specify an image to use instead of the one that Facebook finds.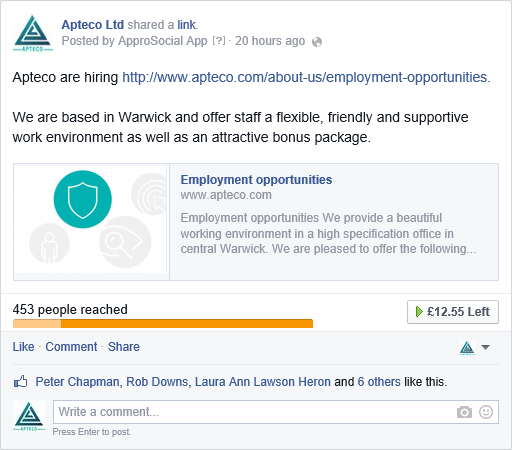 So all is well, or is it?
Yes, in the case of my post, but not so good for people sharing our pages.  Here is a useful blog that gives some good tips on optimising your pages to build content that you can share to really engage your online audience:
http://www.cio.com/article/2387878/online-marketing/6-ways-to-add-social-media-to-your-web-design.html
Yes, we can change the image, but the text lives with us and sometimes even though it is nice to have some introductory blurb, we really should get our message across in the first sentence. In the following link Facebook provide a useful checklist for optimising your content: https://developers.facebook.com/docs/plugins/checklist
These are the basics of optimising your content and beginning to really engage your audience. To take this one step further your business should be digging into your customer data to find out what turns your audience off and what really makes them tick.
Get the stats and give your business the edge with data driven marketing: download Trend  Report Data driven marketing 2014 / 2015