We're part of a much wider network
Although our software is designed and developed in-house, we don't – and can't – work alone. Our trusted partners deliver support, installation, consultancy, and training services to our clients around the world.
Find a partner
Looking to gain precious customer insights and improve the performance of your marketing campaigns? Find a partner whose location and expertise can help you benefit from Apteco software.
Become a partner
Interested in partnering with Apteco to extend the services and products you can offer your customers? Learn how to become a valued Apteco partner.
Partner support
We offer our partners a comprehensive support programme to help you maximise your sales and deliver expert customer service.
Accreditations
We also offer partners a selection of technical accreditation options to clearly demonstrate their expertise with Apteco software.
Training
We offer trainer-led courses to help customers and partners become experts on Apteco software platforms - our online learning environment is accessible to all licensed users.
Customers
Apteco is trusted by some of the biggest brands across the world, but we deliver the same incredible benefits to companies of all shapes and sizes.
Events
We love to get out and about and listen to (and learn from) the experiences of our customers and partners.
Annual user conference
Featuring seminars, awards, product updates, and special guests, our annual get together is the biggest day in the social calendar.
Apteco events
Apteco isn't just about powerful software. At our heart we're all about people: connecting people, helping people be more productive, and delivering exceptional customer experiences.
That's why we're so keen to meet with the Apteco community face to face. It's a great way to share ideas, knowledge, experiences, and information. And our Annual User Group Conference is the perfect environment to do just that.
Featuring guest speakers, best-use-of awards, workshops, and a survey of all attendees, the conference is a great way to stay up to date with all the latest marketing trends.But it's not always about the glitz and the glamour. We also host regular partner huddles to discuss issues in a more intimate setting.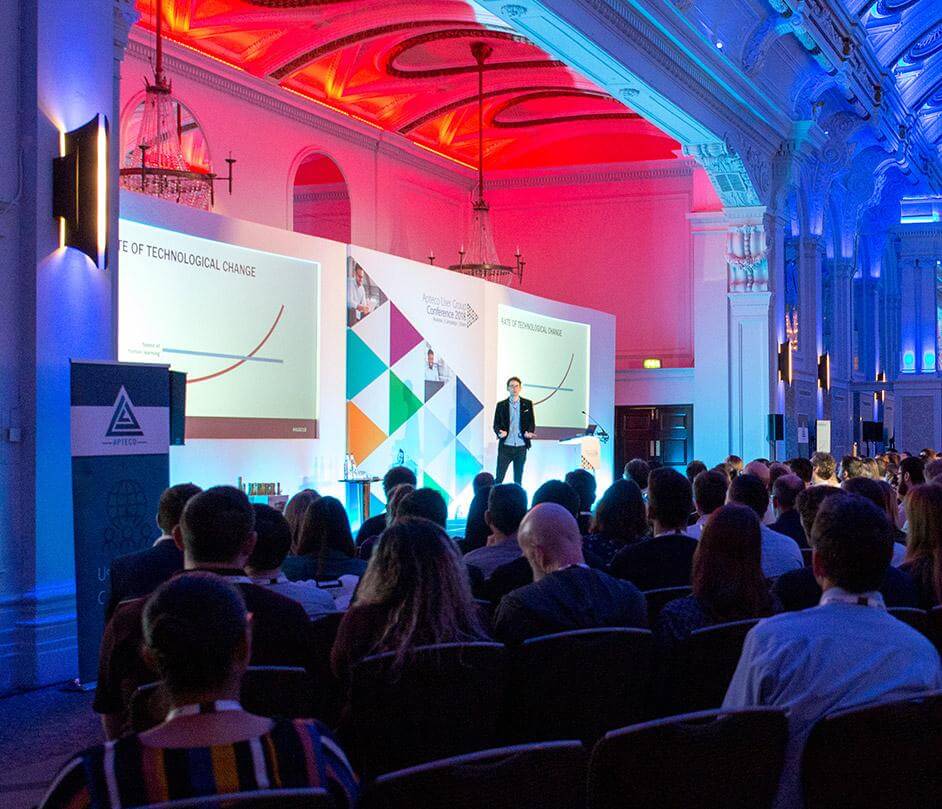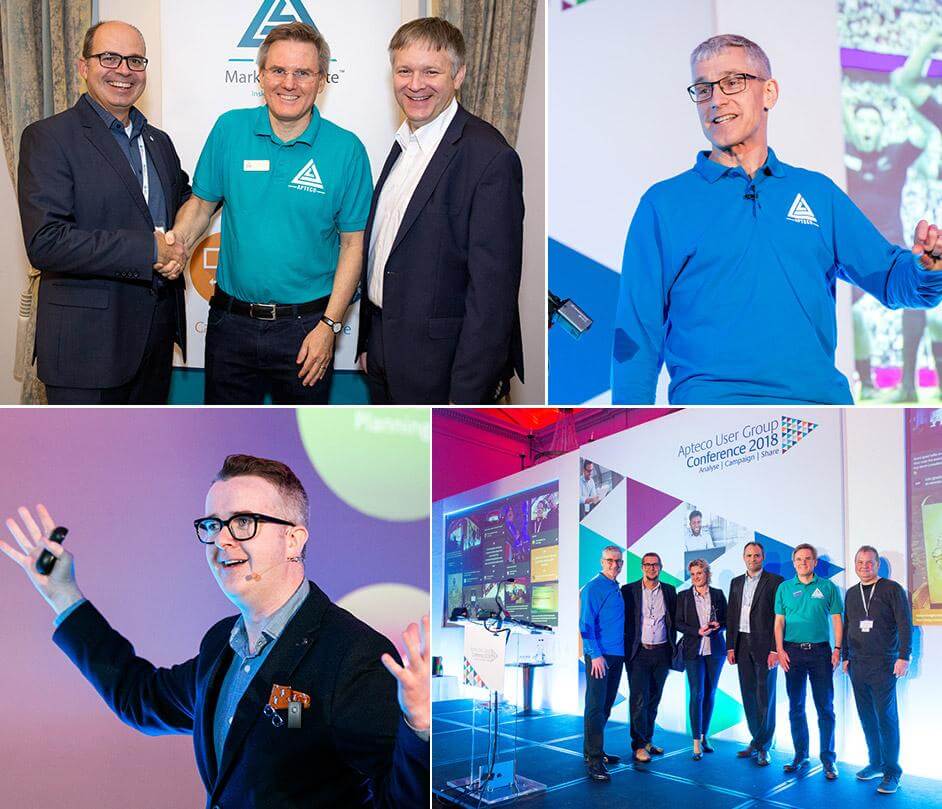 Apteco provides our clients with a direct access to a robust marketing platform. It really helps us to optimise our clients' activity and get the right message to the right person at the right time​​​​​​​.
Daniel Guest, director, R-cubed