Annual Apteco User Group Conference
17 Nov 2017 | 09:00 - 17:15 GMT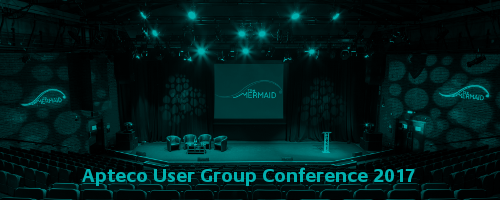 The 2017 annual Apteco User Group Conference is taking place at The Mermaid, which is located in central London, close to The Thames, Southbank and Tate Modern. This impressive venue offers a great auditorium to seat our guests as well as various break out spaces to accommodate more focused and in depth sessions.
With software updates, roadmap reveals, case studies, and industry talks (as well as the odd surprise) we look forward to hosting our partners and clients on November 17th 2017.
To watch our video on last year's user conference and to get a taste of what to expect this year, check out our conference page.
How to Book
Click here to book places. You will need the event password and your company promotional code, which have been sent to all Apteco approved partners. You can email us to request a copy of your company invite.
This is a popular event and customers should contact their approved Apteco partner to book places.
The Essentials
When: Friday 17th November 2017   
Where: The Mermaid, Puddle Dock, Blackfriars, London, EC4V 3DB   
Wearing: Business Casual
Agenda & Focus Groups
The full agenda and focus group details are available to registered delegates via the event app. You can also view the plan for the day here and download this year's focus group sessions. 
Event App - Now Available
Apteco is pleased to offer a smart phone app again this year for registered delegates attending this year's conference. To use the app, you will need the email address used to book your place via the Eventbrite online booking system. Delegates can use the app to review the agenda, register for focus group sessions, access the venue floor plan and ask questions. During the day Apteco will keep everyone up to date and make announcements using push notifications triggered by Apteco PeopleStage™.
Download now! The app is available for Android and Apple smart phones.
Meet our Finalists
We are pleased to announce this year's "Best use of the Apteco Marketing Suite" award finalists:
Greggs and Data HQ
IFL Forum and Adroit Data & Insight
The NEC Group and CACI
Everton Football Club and Qbase
Canon UK and Dun & Bradstreet
The Apteco judges have reviewed and scored each entry and now it's in our conference delegate's hands to decide who will be this year's winners. Conference delegates have the chance to vote for their favourite entry following an informal networking session and short presentation by each of the finalists. The winning entry will be announced at the end of the conference and delegates are invited to stay for celebratory drinks with the winners and finalists. Take a look at past award winners by visiting our awards Hall of Fame.
Venue - The Mermaid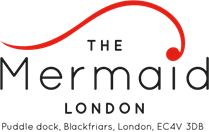 The Mermaid is one of London's landmark event spaces. Once a theatre, the Auditorium has been at the centre of London's cultural calendar for decades. With 600 seats and world-class acoustics, it's a contemporary, dynamic and special venue packed with personality. Delegates will also enjoy the panoramic London skyline views from the River Rooms. Visit the-mermaid.co.uk to learn more about the venue's history.
Finding The Mermaid is easy
The Mermaid is situated between the City and the West End. Located on the North Bank of the Thames, the building enjoys spectacular views towards the Tate Modern, Globe Theatre and the Millennium Bridge. Transport Links are excellent too, the nearest tube stops are:
Blackfriars – newly opened tube and train station, with direct services from Luton and Brighton. Simply turn right as you leave the Blackfriars North exit and it is just a 2 minute walk
Mansion House – on the District/Circle line a short 6 minute walk
St Paul's – on the Central line, approximately a 4 minute walk