FastStats User Group Conference 2016
24 Nov 2016 | 09:00 - 17:00 GMT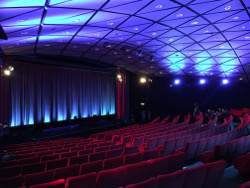 The 2016 10th annual FastStats® User Group Conference will be screened on Thursday 24th November at the BFI Southbank. This film themed full day event is free and exclusive to FastStats® partners and clients. Delegates will have the opportunity to meet the Apteco team and learn about new and planned features directly from the developers of FastStats®. 
A range of focus groups will be on offer during the afternoon, allowing delegates to tailor their day based on the topics and discussions that interest them the most. Presentations from the 2016 Best use of FastStats® Award finalists will illustrate how the software is being used to tackle real world business challenges and everyone will be invited to vote before the winner is announced.
The "Apteco FSUG 2016" event app - Download Now!
Apteco Ltd is pleased to offer a smart phone app again this year for registered delegates attending this year's conference. To use the app you will need the email address used to book your place via the Eventbrite online booking system. Delegates can use the app to review the agenda, register for focus group sessions, access the venue floor plan and ask questions. During the day Apteco will keep everyone up to date and make announcements using push notifications triggered by FastStats PeopleStage™.
The app is available for Android, Windows and Apple smart phones.
Venue - BFI Southbank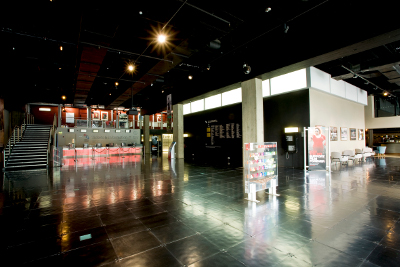 BFI Southbank is the leading repertory cinema in the UK, specialising in seasons of classic, independent and non-English language films and is operated by the British Film Institute. The BFI was founded in 1933 and is a charity governed by a Royal Charter. It combines cultural, creative and industrial roles, bringing together the BFI National Archive and BFI Reuben Library, film distribution, exhibition and education at BFI Southbank and BFI IMAX, publishing and festivals. The BFI awards Lottery funding to film production, distribution, education, audience development and market intelligence and research. Film Forever is the BFI's five year strategic plan for 2012-2017 to support UK film.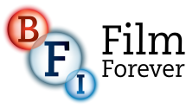 Visit www.bfi.org.uk/Southbank to learn more about the venue.
Invitations
Invitations were emailed to Apteco's partners on October 4th. Email marketing@apteco.com if you didn't receive the invite.  If you have purchased FastStats® via one of our partners and would like to attend this year's conference, please contact them to book your place.
Due to a high demand for attendance at this event places will be limited and must be booked in advance. However, we will strive to accommodate all of our clients who would like to attend.
Keynote Speaker - Jamie Bartlett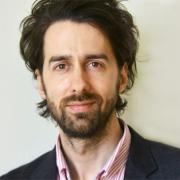 Jamie Bartlett is the author of The Dark Net, an examination of the hidden corners of the internet, it's strange subcultures, and the protagonists that inhabit it – from trolls, Bitcoin miners, political extremists and members of the hacktivist group Anonymous, to pornographers, drug dealers, computer scientists and neo-Nazis. In researching his book, Jamie spent a substantial amount of time embedded with these characters, comparing their real life personas with their online avatars. The Dark Net offers a startling glimpse of human nature under the conditions of freedom and anonymity, and shines a light on an enigmatic and ever-changing world. As Head of the Violence and Extremism Programme and the Centre for the Analysis of Social Media at the think-tank Demos, Jamie has researched and written extensively about radical political parties and movements across Europe. He also writes on technology for the Telegraph and for several other publications on how the internet is changing politics and society. Jamie's main topics are cyber security and privacy online, new political movements, social media research and analysis, and internet cultures.
The Agenda
Download the event app for the full agenda. Registration starts at 9am. The conference will begin at 9.45am and close at 5pm.
Best use of FastStats® Award - our stars of the day
This award is to celebrate the effective use of FastStats® to drive marketing activities, improve the customer experience and to reward those who have delivered measurable benefits to their organisation as a result.
The Finalists 2016
Brittany Ferries & Anaylin
ATS Euromaster & TwentyCi
RTL interactive GmbH & artegic AG
Skipton Building Society & Celerity Information Services
Travian Games GmbH & b.telligent GmbH & Co. KG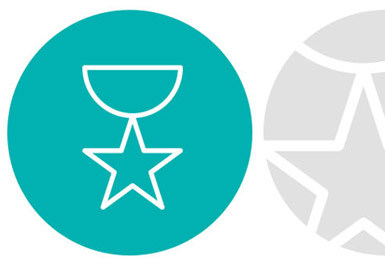 All conference delegates will be given the opportunity to vote for their favourite entry following an informal networking session and short presentation by each of the finalists. The winning entry will be announced at the end of the conference and delegates will be invited to stay for celebratory drinks with the winners and stars of this year's competition. Take a look at past award winners by visiting the Best use of FastStats® Award Hall of Fame.
Filming
Please note that we will be filming parts of the day for use in our marketing activities. If you don't want to be caught on camera just let us know by emailing events@apteco.com.