Census data gives FastStats® users useful insight
Posted: 09 Sep 2013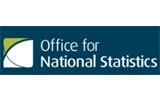 The August 2013 FastStats® software release includes the latest Census data. To enable FastStats® users to include Census data in their FastStats® systems, Apteco has produced derived variables at postal sector level which can be readily integrated into any FastStats® system that includes UK postcodes.
The UK Census takes place every 10 years and the last census day was 27th March 2011. The main release of data was made available in February 2013 and so Apteco is now able to offer this useful demographic data for free in their FastStats Discoverer™ software. Apteco has extracted selected data from the Key Statistics in the census data that might be the most useful for marketing data analysis and modelling. In some cases Apteco has combined base categories into more useful summaries and ratios. "These variables are useful demographic indicators for segmentation, profile, model, cluster and mapping tasks and will enable FastStats® users to enrich their data set and gain greater insight." comments Rob Downs, Apteco's Technology Director.
The ONS collate the Census data for England & Wales and carefully adjust it to provide statistically accurate and complete data that protects the confidentiality of respondents. To find out more details of the census and data processing methodologies simply visit the ONS website: www.ons.gov.uk/census.
To find out more about this useful feature Apteco's partners and clients with login access to Apteco.com can visit www.apteco.com/census-data.