"I want my customers to get the most relevant communications based on where they are in their journey"
"I don't want my customers to receive untimely, irrelevant communications."
What is customer journey analytics?
A customer journey is the sum of all the experiences that a person has with a brand. It includes everything from the moment of discovery, through to post-sales stages such as trust, loyalty and advocacy. Every customer journey can be different and it's constantly evolving — every new interaction has the potential to re-shape the journey, and a negative experience could stop it in its tracks completely. Optimising the customer journey is one of the most significant factors for marketers and having a customer-centric approach is considered key to marketing success.
Apteco software is platform-agnostic and will integrate with many of your existing channels and data sources, providing a comprehensive customer journey analytics solution from data consolidation, through to insights and visualisations, automation and optimisation.
Data fusion
Consolidate and connect data from different tools and sources to access complete and accurate information. Connect your CRM, online store, and email data to understand how engagement with marketing communications impacts sales and conversions.



Journey discovery
Understand patterns of customer behaviour to drive communication and business decisions. Easily identify, analyse, and target your data, by utilising selection mechanisms to filter and refine selections, and recency, frequency and value metrics to determine a customer's worth.


Journey insights
Uncover the answers to your most important questions and make hypothesis to test and learn. Create dashboards to tell your data story visually from hypothesis to results, and use modelling tools to understand customer behaviour, to help you to predict future behaviour more accurately.



Journey automation
Put your data insights to work to get the best results. Automate your campaigns to support your creativity and communication. Schedule campaigns so that you can plan, create, and run them without any unnecessary interaction, using critical functionality to achieve hyper-personalisation.

Journey optimisation
Move to campaign prioritisation and optimisation to continuously improve and refine the customer journey. Generate reports ranging from operational information such as timings, volumes, and campaign status to marketing effectiveness such as ROI and engagement rates.
Predicting fan retention with Apteco software was incredibly useful. We knew exactly which fans were at low risk of lapsing meaning vital marketing activities were not used needlessly.
Kyle Cockett, Insight Manager, Everton
Identify and remove hurdles to optimise the customer journey
Learn where and why abandonment is taking place so that more customers complete frictionless journey steps and have a better experience as a result. Measure your marketing effectiveness and ROI to inform your optimisation strategy and utilise A/B testing in audience selection, personalisation messaging and channel execution. PeopleStage campaign optimisation tools use data attributes, model scores or even a listed priority order to ensure that each customer receives the most appropriate set of campaigns. Segment migrations give important clues to the optimisation potential in your communications, offering indications for the most relevant marketing campaign – such as win back, churn prevention or incentives.
Use reporting to help uncover key insights
Reporting ideally shows a story and an outcome, from which critical decisions can be made, and strategies formed. Dashboard visualisations draw the eye to any trends or questions that you have about the patterns in the data, helping you to plan and proactively react to change. Use modelling tools to understand previous behaviours, helping you to predict future behaviour and select individuals for targeting, such as those who are likely to look like or act like your "best" customers, more accurately. It's also crucial to look at migration trends across large numbers of customers. Does this indicate changes in market conditions, increased competition, or seasonal buying behaviour? Monitoring migrations allows you to analyse large scale changes, see how long customers spend in different segments, and ensure that you understand the customer journey at all times.
Related products
Apteco software tools to help you to effectively analyse your customer journeys.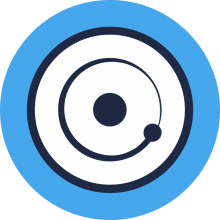 Apteco Orbit™
Apteco's end-to-end actionable marketing insights platform, connecting you with your data. Connect people and channels, analyse data, target your audience, and manage campaigns – all on one intuitive platform.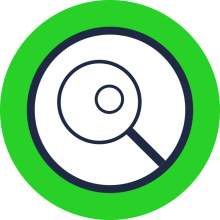 Apteco FastStats®
Transform all your offline and digital data sources into easy-to-understand visuals that give you a total customer view. Analyse even the largest data sets to gain insight and improve campaign effectiveness.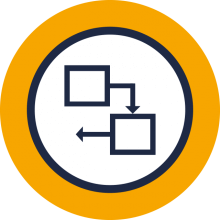 Apteco PeopleStage™
Turn insights into action with the tools to create, manage, and deliver automated, personalised marketing campaigns across your channels.
We play nicely with others
By integrating Apteco software with your existing applications and tools, you can get one version of the truth and operate with greater accuracy and efficiency.
Related content
Access our range of resources relating to the features and benefits of customer journey analysis