"I want to share customer insights and make our data easily digestible. I want others to interact with the data themselves to uncover actionable insights."
"I don't want my colleagues to work without insight or quick access to data segments for immediate use in their campaigns."

Uncover and share actionable insights
Apteco's interactive dashboards combine high performance and ease of use to deliver an intuitive, practical user experience. The wide range of beautiful visualisations help to make your data easily digestible, shortening the time-to-insight, so you can act fast.
To show you how Apteco dashboards can be easily designed and customised for specific business scenarios, we have created five different dashboard styles. From data analysis and tactical performance to strategy and in-depth reporting, Apteco dashboards are flexible enough to meet the needs of your entire team.
Interactive design
Dashboards are simple to use and quick to set up, enabling fast and flexible transformation of your data. Get started with a new visual and interactive way of working.
Visualisations
The beautiful visualisations on offer make your data easily digestible, helping you to uncover actionable insights. Choose from bar, column, donut, pie, line charts, number cards, and maps.
Drill down
Set up drill down layers so that others can explore and delve into the data. Allowing others to interact with your data has never been simpler.
Filter
By highlighting areas of visualisations to filter dashboards, users can hone in on particular areas of interest. Empower a range of users in your organisation to access insights in a safe environment.
Preview by device
Change the size and position of tiles to create dynamic layouts for all ranges of screen sizes and resolutions. Preview layouts by device to ensure an optimal experience for all your colleagues, wherever and whenever needed.
Share dashboards
Share interactive dashboards with your colleagues, groups, or just a select few. Even non Apteco software users can interact with your dashboards via the secure Apteco Orbit™ online platform sharing model.
Create audience segments
Speedily create audience segments based on your dashboard filters. Users can transform dashboarding insights into campaign segments for immediate engagement with customers and prospects.
View sample data
Licensed users can view sample data to sense check the criteria and categories used. Even the underlying numbers behind each visualisation are accessible for clarity and peace of mind.
The impact of Apteco software for Greggs is the complete transparency around the customer journey. The new solution tracks the value of the Greggs customer and how this evolves over time.
Greggs
Powerful dashboarding available for everyone
Give your colleagues and stakeholders marketing data dashboards containing summary information and key insights with the ability to provide filters and drill through interactivity. The Apteco Orbit online platform provides powerful dashboarding capabilities for a diverse range of users and roles. With a built in resharing model you can share the insights created by marketing and analyst professionals and make them accessible to anyone, wherever and whenever they are needed.
Visually select data for your next campaign
Creating targeted data segments for your campaigns has never been easier, not to mention being more accessible for a wider range of users. Using the speed and power of the Apteco software engine, you are able to convert visualisations of large volumes of transactional, multi-channel data into actionable insights. Working with intuitive visuals in a safe dashboarding environment means that more users have the ability to act quickly to turn customer insights into meaningful marketing messages.
Related products
Apteco software tools to help you to bring your data to life with interactive dashboards.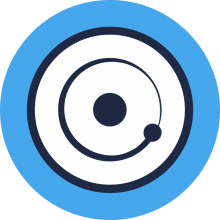 Apteco Orbit™
Apteco's end-to-end actionable marketing insights platform, connecting you with your data. Connect people and channels, analyse data, target your audience, and manage campaigns – all on one intuitive platform.
We play nicely with others
By integrating Apteco software with your existing applications and tools, you can get one version of the truth and operate with greater accuracy and efficiency.
Related content
Access our range of resources relating to the features and benefits of interactive marketing dashboards