Uncover and share actionable insights
Apteco's interactive marketing dashboards combine high performance and ease of use to deliver an intuitive, practical user experience. The wide range of beautiful visualisations on offer make your data easily digestible, helping you to uncover actionable insights for immediate use in campaigns.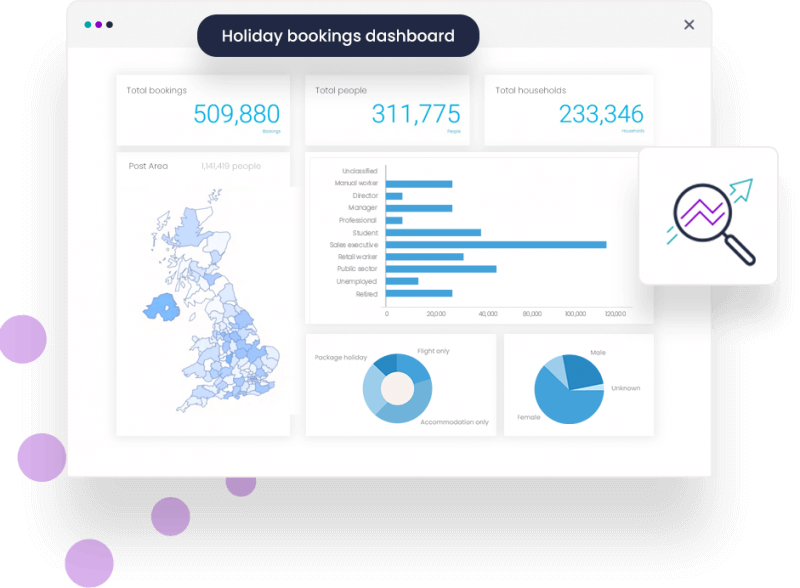 Providing the SCV to analysts and marketeers at Greggs through the powerful and intuitive front end delivered by Apteco FastStats®, has, for the first time, allowed the team to gain a true understanding of their customers' behaviours and motivations.
Greggs
Powerful dashboarding available for everyone
Give your colleagues and stakeholders marketing data dashboards containing summary information and key insights with the ability to provide filters and drill through interactivity. The Apteco Orbit online platform provides powerful dashboarding capabilities for a diverse range of users and roles. With a built in resharing model you can share the insights created by marketing and analyst professionals and make them accessible to anyone, wherever and whenever they are needed.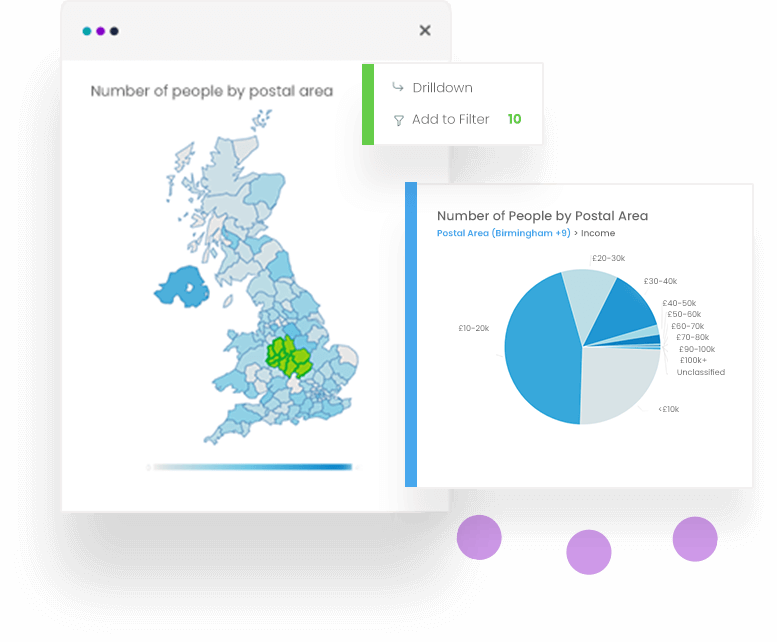 Visually select data for your next campaign
Creating targeted data segments for your campaigns has never been easier, not to mention being more accessible for a wider range of users. Using the speed and power of the Apteco Marketing Suite™ engine, you are able to convert visualisations of large volumes of transactional, multi-channel data into actionable insights. Working with intuitive visuals in a safe dashboarding environment means that more users have the ability to act quickly to turn customer insights into meaningful marketing messages.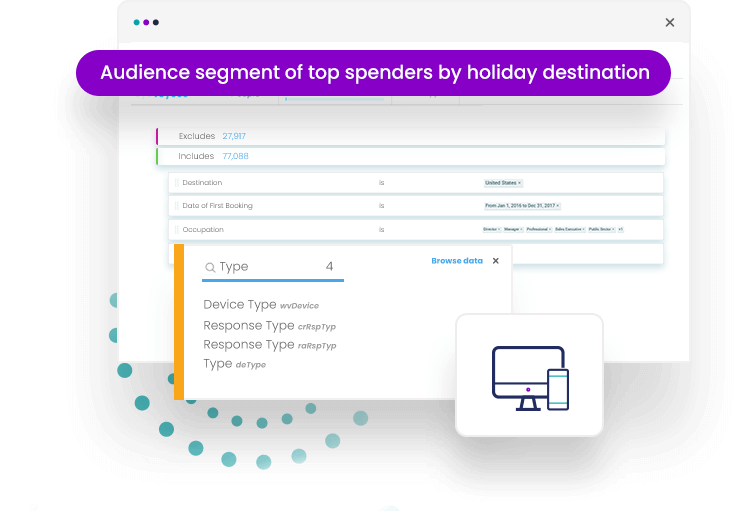 Related products
Apteco Marketing Suite™ tools to help you analyse your target groups.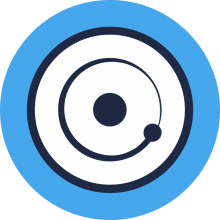 Apteco Orbit™
Seamlessly share critical data with internal stakeholders, giving them the information that's most important to them in a user-friendly format.
Apteco Marketing Suite integrations
Get one version of the truth and operate with greater accuracy and efficiency by integrating the Apteco Marketing Suite with your existing applications and tools.