The Entrepreneur Ship breaks a record for charity
Posted: 15 Feb 2022
Apteco were proud sponsors of the Entrepreneur Ship, a 24-foot rowing boat, alongside 35 other rowing teams at the Talisker Whisky Atlantic Challenge. This was a 3,000 nautical mile row across the Atlantic Ocean, starting at La Gomera in the Canary Islands, and finishing at Antigua in the Caribbean. 
Founder and Chair of the Entrepreneurial Services Group at Smith & Williamson, Guy Rigby, 68 and his fellow crew member David Murray, 56, entrepreneur, investor and sports enthusiast, set off on Sunday 12 December 2021 at 12:10 local time from La Gomera in the Canary Islands. Over the following weeks they became the oldest pair to row an ocean.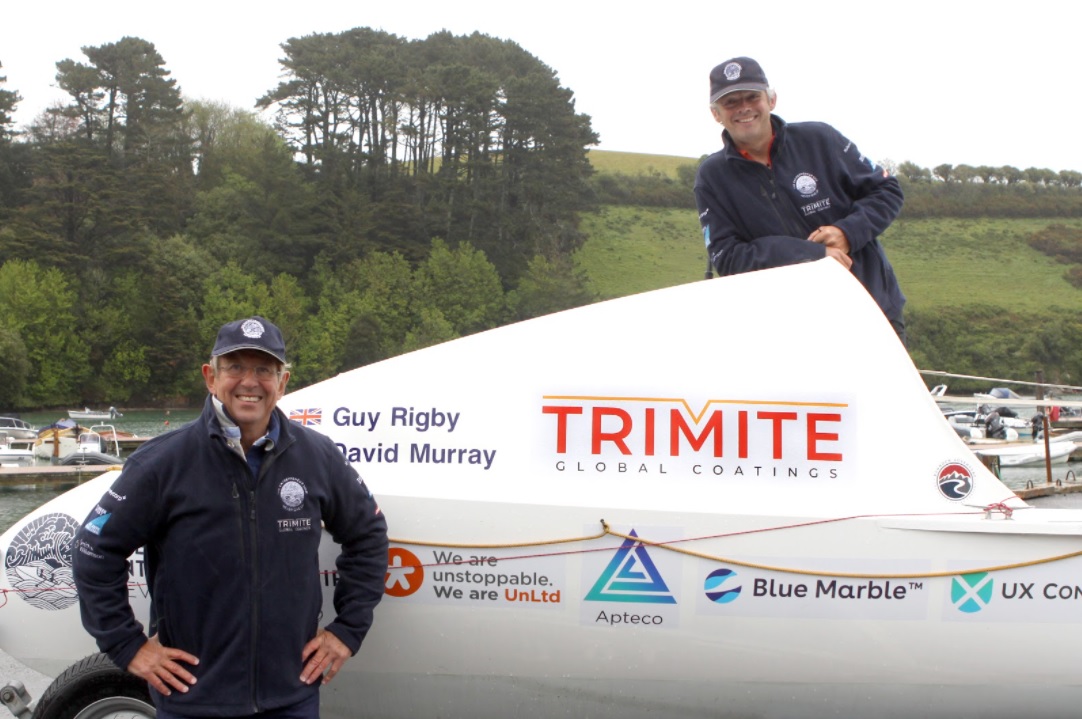 Within the first 24 hours, they were making great progress away from land, and their rowing saw them get ahead of schedule early on. The conditions out at sea were calm, and they began to enjoy beautiful sun sets and being surrounded by only water and nature. To get past the first few days of the mammoth challenge was a huge feat in physical fitness and mental strength - the pair were warned this part of the row would be absolutely brutal. It was no exaggeration, the first few days of an ocean row can be make or break, from the sickness and exhaustion to full burnout. David began to write personal blogs each morning, in one of his first he said:
"I love the special time to think and contemplate before making breakfast and shift change. It's funny how my thoughts and feelings are running through at the moment. It's like a drug this rowing. I am beginning to start to feel like an ocean rower."
Two weeks on from their launch, it was Christmas Eve and the boys mentioned they were trying to hunt down and overtake 'The Mindcraft' team. At the time they were a considerable 37 nautical miles behind and it seemed like a very, very difficult challenge to achieve. However, 3 days later they overtook them and moved from fifth to fourth position! It would be an understatement to say it was a very different Christmas to what they usually experience, and undeniably different to most other peoples at home on land! What made this Christmas especially unique for Guy and David was not only the fact that they were still 1,300 miles away from dry land, but that they were lucky enough to witness a pod of dolphins surrounding their boat on Christmas Day!
During the row, the crew found pockets of motivation and positivity in rationed snacks, music, audio books and daily emails from family, friends, supporters and their coach Duncan Roy. They came across so much wildlife during their weeks at sea, not only dolphins but birds that decided to sleep on their boat overnight! 
By mid-January, Guy and David were halfway into their challenge, and from that point onwards they were achieving between 50-60 nautical miles per day. By the end of January, with just one week left to row before they were due at   their finish line in Antigua, the crew experienced some challenging conditions - zero wind and a current which was running in the opposite direction to them. However, by this point they had just 330 nautical miles left to row, just over a tenth of the entire distance which was a huge comfort and motivation!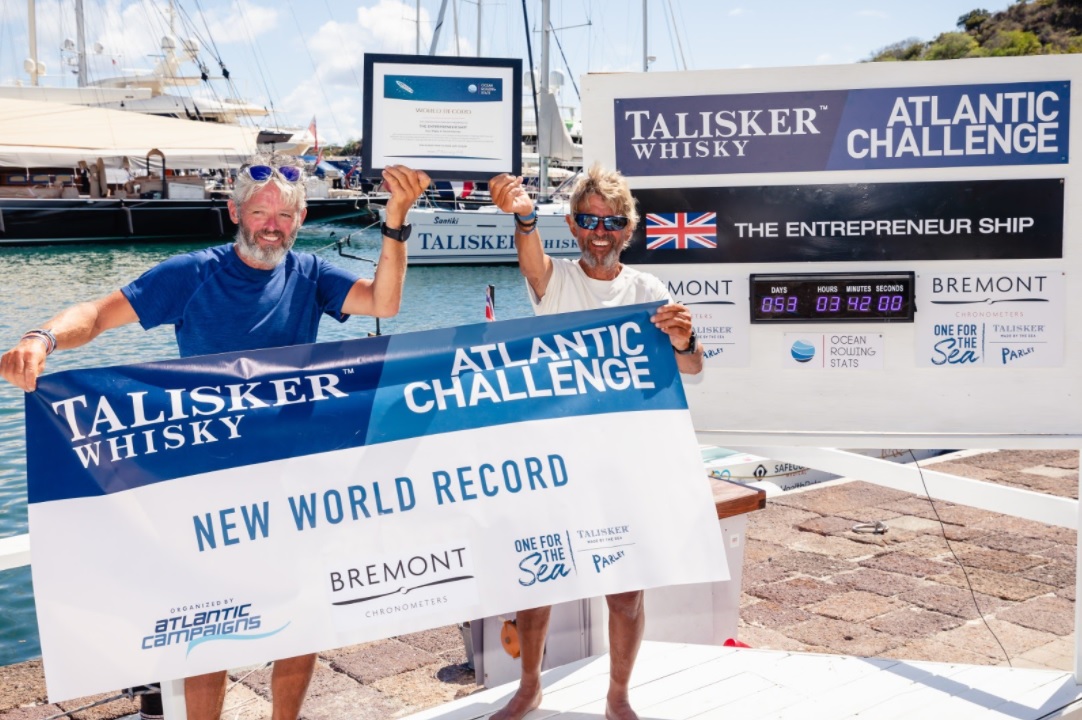 Finally, after each rowing two hours on and two hours off across 3,000 nautical miles over nearly two months, facing wind, 20ft waves and living on dehydrated food rations, Guy and David successfully reached Antigua on Thursday 3 February 2022. 53 days, 3 hours and 42 minutes after first setting off on that December afternoon, they became the oldest pair of humans on earth to row any ocean.
Guy and David made the incredible row to raise money for UnLtd, a charity that finds, funds, and supports social entrepreneurs in the UK. To date, they have raised a total of over £600,000 with the support of some of the most influential businesses in the entrepreneurial ecosystem.
Everyone at Apteco would like to congratulate Guy Rigby and David Murray for their huge achievement and commitment!