The theory & practise of customer journeys analytics webinar
Posted: 31 Oct 2017
Apteco MD, James Alty reviews a range of analytical techniques and looks at how they are used to personalise and automate customer journeys, in our latest webinar on BrightTalk.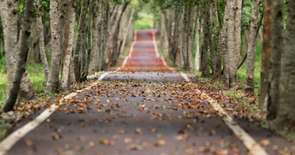 The session begins by explaining the theory behind some of the latest data analytical techniques available to marketers. Understanding the journeys your customers take with your business, the segments they move between, retention patterns and the best next offer for each individual, can all offer unique communication and personalisation opportunities. Smart analytics, on big and not so big data, can be used to control audience selection, customise content, target the best channel and measure outcomes to increase ROI.
In this informative webinar you will learn about integrating big data with R to use the many analytical techniques available on a rich data set and how to analyse transactions spread over time to find the common patterns of behaviour amongst customers. James will show how powerful but simple to use techniques can automate analysis and allow campaigns to continually refine the content offered. Using automated analysis for customised campaigns means analysts can focus on other challenges where insight and inspiration both contribute to success.
James is a technologist with 30 years' experience in the marketing analysis and automation arenas. As Founder and MD of Apteco, James leads the business designing, developing & supporting FastStats® and the Apteco Marketing Suite™, delivering it to thousands of users through a global network of partner firms. He is experienced in both B2B and B2C marketing having worked on numerous marketing database, analytics and campaign management projects.