HH Global
HH Global (formerly Blueberry Wave) was established in 2000 to assist clients in delivering data driven customer management solutions. The company is privately owned and based in Cirencester serving companies across the UK and mainland Europe. HH Global simplify the complex world of data to allow clients to achieve their business objectives.
Products & Services
OmniFuse, our customer engagement framework, unites the key elements of best of breed software to deliver on-line and off-line data across channels and devices to create a 360-degree view of the customer, enabling our clients to engage and execute customer journeys in a real-time omni-channel environment.

Partner for 14 years since 2009
22 Thomas Street
Cirencester
GL7 2BD
United Kingdom
Our clients require HH Global to manage large amounts of complex data in a manner that enables the manipulation and analysis of customer data in an effective and robust manner. For this reason, Apteco FastStats is our preferred platform.
Neil Evans, Business Growth Director, HH Global
Neil Evans, Business Growth Director, HH Global
Clients
Client list is available upon request.
Sectors
FMCG
Retail
Financial Services
Leisure
Business Services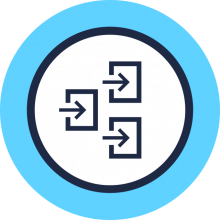 FastStats Designer Administrator
Accredited
Complete the form below to get in touch with HH Global