Merkle
Merkle is a leading marketing services provider. Whatever your growth objectives, they create bespoke solutions across digital and offline channels, and consultancy to deliver the insights you need to achieve your goals. Through delivering expert advice and positive results, many of their partnerships with clients have lasted over 10 years.
Products & services
Their solutions are scalable and future-proof so they can be adapted to meet changing business requirements.
Consultancy solutions
Data insight and analysis
Campaign management
Data visualisation tools
Digital communication

Partner for 17 years since 2006
2nd Floor South, International House
1 St. Katharine's Way
London
E1W 1UN
United Kingdom
Here at Merkle we use Apteco software to enable our clients to explore their data directly with no need for technical skills. The speed and power of Apteco software means that our clients no longer spend the majority of their time doing the basics; instead they can use their time to enhance or develop new marketing and business strategies. With a strong focus on integration, Merkle can help clients to streamline their marketing processes and communications, with Apteco marketing software being a key component in the Merkle Customer Experience Platform.
Matt Heffer
Matt Heffer
Clients
Renault
VW Group
Ted Baker
PizzaExpress
Zizzi
Ask
TalkTalk
giffgaff
Lloyds Pharmacy
Centre Parcs
AXA
Sectors
Retail
Automotive
Financial services
Restaurant dining
Travel & leisure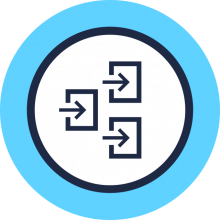 FastStats Designer Administrator
Accredited
Complete the form below to get in touch with Merkle