REaD Group
Winner of the Apteco Rising Star award 2018
To genuinely engage your customers, communication needs to be timely, relevant and permissioned. Every day we use our unrivalled data products, insight and expertise to help our clients get closer to their customers.
Products & Services
Market Leading Data Cleaning
Maximise the quality and performance of your data. Expletive screening, name and address validation, relocations, de-duplication, deceased & gone away and preference file screening.
Actionable Insight
Uncover new markets and customer insight to optimise customer acquisition and retention campaigns. We use a range of analysis from basic insight and profiling through complex modelling and segmentations to help turn raw data into actionable knowledge.
Unrivalled Data
The right data to engage, acquire and retain the best customers. Our in-house datasets combine a consumer universe file with multi-channel contact data and transactional, lifestyle and behavioural appends with over 32 million individuals and 400+ variables.
Transformational Technology
Bespoke customer engagement solutions including single customer view (SCV) offering you a complete view of your customer data.
REaD Group's Data as a Service (DaaS) delivers a cost effective and simple solution to the core GDPR requirement of data quality – it will clean customer data in real time.
High Impact Performance Marketing
Lead generation to match the challenges of compliant customer acquisition. Research Opinion Poll (ROP) can deliver high volumes of 1st party opted-in consumers who have demonstrated an interest in your brand and product.
The Definitive GDPR Toolkit
A suite of practical tools that can help your business to get ready for GDPR. Tackling the challenges of data quality, permission assessment and management and the re-consenting of lapsed customers.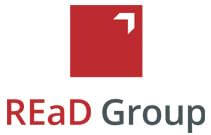 Partner for 13 years since 2009
The Pavilion
1 Newhams Row
London
SE1 3UZ
United Kingdom
Clients
Moonpig
Nectar
Macmillan Cancer Support
Glasses Direct
Staysure
The Co-operative Bank
Sectors
Financial Services
Travel
Utilities
Charity
Retail
Complete the form below to get in touch with REaD Group