Alchemetrics named outstanding marketing services provider
Posted: 19 Oct 2015
Apteco partner Alchemetrics named Outstanding Marketing Services Provider at DBM Awards
Single Customer View Marketing Database specialist Alchemetrics has won the Outstanding Marketing Services Provider award at this year's DBM Awards.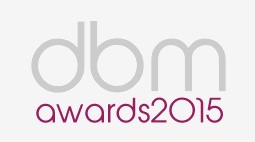 The award is among the most coveted available in the industry and recognises the highest industry standards. The highly experienced judging panel declared itself "hugely impressed" by the acceleration of Alchemetrics' business over the last year.  By offering an increasingly wide suite of services through its informa software, Alchemetrics has significantly grown its client base, creating complex Single Customer View databases for a number of blue chip organisations.  
Judges commented:
"The standard of entries in the Marketing Services Provider category was incredibly high this year with a number of well-known firms vying for the award…"
Alchemetrics were credited by the judges with having raised the bar with what they described as
"…nothing short of an exceptional year for Alchemetrics. A huge number of new clients have helped take the company to a new level of excellence, under the guidance of a talented management team..."
The strength of the company's flagship informa SCV marketing platform has been the key driver in recruiting a number of new, high-profile clients. 

With the ability to process real-time data through its hadoop-style architecture, the informa SCV is capable of consolidating multichannel data and creating a single customer profile through powerful matching algorithms.  
David Gurney, Managing Director, Alchemetrics said the win capped a fantastic 2015 stating; 
"To be short-listed for this award alongside other respected businesses and then to emerge as the winner is a true testament to the hard work the team has put in over the last year. We're delighted to be named Outstanding Marketing Services Provider and we hope for even bigger things in 2016."
Simon Fletcher, Business Development Director at Apteco comments;
"Alchemetrics are a long standing partner of Apteco and have proven themselves to be a highly skilled Marketing Services Provider who can deliver exceptional systems with a dedicated team. It is great to know that Alchemetrics' FastStats clients are receiving such quality service."
To find out more about Alchemetrics visit their partner page.