Apteco announce top performing partners for 2014
Posted: 13 Jan 2015
Apteco Ltd is pleased to recognise its top three performing partners for 2014 as D&B, Celerity, and Wood for Trees. This year Wood for Trees joined the rank of top performing partners while D&B and Celerity-IS have remained in this position from 2013. This award acknowledges the elite group of FastStats resellers whose sales and renewals achieved during 2014 rank them at the top of Apteco's prestigious partner network of over 60 partners globally.
Simon Fletcher, Business Development Director at Apteco comments:
"We want to congratulate our top three performing partners in 2014 on their outstanding commitment and service to their FastStats clients. The achievement of these partners is the result of their expertise, skill and knowledge of FastStats, which has been developed over many years of managing our solutions. We have a very close relationship with our partners and offer a wide range of support and consultancy services to empower them to achieve. We are thrilled at the success and dedication of the top performing partners and we look forward to working with them over the coming years."
Apteco's business model is based on licensing the FastStats software range of marketing data analysis and campaign automation products via an international reseller network of marketing service providers and agencies. These providers are able to offer the data preparation, database building, hosting and support services required to manage FastStats systems for their clients. The FastStats users are given fingertip access to their marketing databases via FastStats Discoverer, and PeopleStage interfaces. In addition, FastStats clients benefit from the experience their partner's in-house analysts and campaign managers offer, ensuring they maximise the insight that can be gained from their data to drive highly targeted marketing activity and effective communications.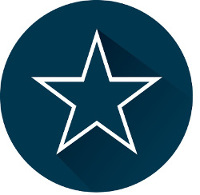 This successful approach has allowed Apteco's partners to become highly experienced FastStats specialists and for Apteco to focus on the continuous development of the FastStats suite and on the delivery of pioneering functionality. The result is a large active partner network across many countries with hundreds of FastStats installations and thousands of users worldwide.