Apteco joins the Entrepreneur Ship Team for a record-breaking adventure!
Posted: 11 Aug 2021
Apteco are excited to announce their sponsorship of entrepreneurs Guy Rigby and David Murray as they prepare to row 3,000 miles across the North Atlantic Ocean in their 24 foot ocean rowing boat, to raise funds for UnLtd, the Foundation for Social Entrepreneurs.
They will set off in their rowing boat The Entrepreneur Ship in December 2021, taking on the Talisker Whisky Atlantic Challenge, 3,000 miles from the Canaries to Antigua and hope to arrive in February 2022. For much of their journey the nearest human will be on the international space station!
According to the ocean Rowing Society, the oldest pair currently to successfully row any ocean is 123 years. At 68 and 56 – a combined age of 124 years, Guy and David are attempting to break that record and become the oldest pair to ever do the crossing, which will take a gruelling 60 -70 days. With no sail or motor and powered only by oars, the pair hope to raise up to £1 million for the charity, who support community-minded entrepreneurs.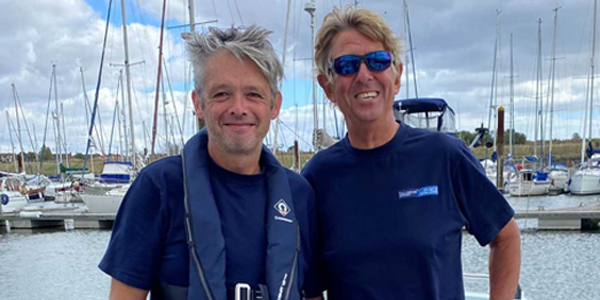 Guy explains, "Having spent most of my life working with and advising entrepreneurs, it's clear that there's a huge opportunity for businesses to focus on people and planet, as well as profit, to be at the centre of the business agenda. This so called 'triple bottom line' is what led to my interest in social entrepreneurship – and I'm delighted to be fundraising for UnLtd, who support hundreds of these impactful businesses every year."
The cost of the event is being funded through sponsorship and Apteco's sponsorship will cover critical charts, chart plotting and navigation equipment. All additional sponsorship and donations will go directly to UnLtd to continue being able to support our UK social entrepreneurs, who in turn will continue to support their local communities, helping us to tackle many of the challenges that our nation faces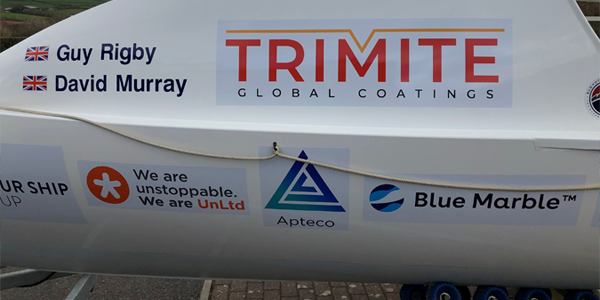 We'll be following Guy and David's training over the following months leading up to the crossing and wish them the best of luck in their adventure!