Guide Dogs select St Ives Group
Posted: 07 May 2014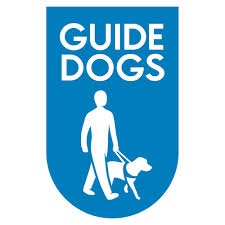 Guide Dogs select St Ives Group to provide hosted IT and data solution
Guide Dogs has appointed marketing solutions provider St Ives Group to drive insight and exploit new revenue streams from its donor database
Occam, the St Ives owned data-driven marketing expert, will lead the work as the charity's new data services partner. Occam will take over management of Guide Dogs' Apteco FastStats® solution. The win adds to Occam's stable of third-sector clients, which also includes Oxfam and RNIB.
Having won the five-year contract through a competitive pitch, Occam will advise on data enhancement and data driven insights to support a right message, right time, right channel communications strategy. Meanwhile, sister St Ives Group company Response One will provide data hygiene.
Maria Novell, Head of Individual Giving at Guide Dogs, said:
"Guide Dogs is excited to be commencing this new relationship with St Ives Group and look forward to seeing the positive results it can bring. We don't receive any government funding to support the guide dog service. It costs £50,000 to support a guide dog from birth to retirement, so it's vitally important that we continue to generate the income we need to fund our life-changing work."
Grant Williams, Business Development Manager at Occam, added:
"St Ives Group was chosen due to scalability and experience of the sector. We are hugely excited as this is an excellent opportunity to showcase the Group's capabilities for one client. I am looking forward to seeing Occam's services help Guide Dogs realise new revenue streams through the insight our solution will provide."
About Guide Dogs
The Guide Dogs for the Blind Association is a UK-wide charitable organisation founded in 1934. Guide Dogs provide independence and freedom to thousands of blind and partially sighted people across the UK through the provision of guide dogs, mobility and other rehabilitation services. It also campaigns passionately for the rights of those with visual impairments. Guide Dogs is working towards a society in which people who are blind or partially sighted enjoy the same freedom of movement as everyone else.
About Occam: Keeping Data-Driven Marketing Simple
Occam is a leading UK engagement agency with 20 years' experience in delivering data marketing solutions to its clients. Occam aims to draw relevant and useful insight from data to enable its clients to have a more profitable and rewarding engagement with their customers.
Occam's experienced analyst and insight teams help clients to improve campaign response rates, build pictures of their customers and spot trends in their data.
Current clients include Jaguar Land Rover, Sainsbury's Bank, Kia, Ministry of Defence, RAC, Eurostar and Fiat.