Through the looking glass: A marketers perspective of the 3 a's: Automation, analytics, and AI
My favourite marketing technology tools (that I'll be using) in 2021
I started my career at a time before pdf's, before email was a marketing channel and well before the development of social media.
To say things have changed is an understatement. But one of a marketer's greatest skills is to be able to take what is thrown at us and create something exceptional.
Change is a fundamental part of the marketers world. We are always learning.
New ideas, new tools, new technology. And to be honest, I think that's what keeps me excited about it.
I have discovered that despite the number of years under my belt, I will always have something else to learn. And my recent foray into marketing analytics and campaign automation has exposed that to me again.
Don't be afraid of something because you haven't tried it yet.
"How puzzling all these changes are! I'm never sure what I'm going to be, from one minute to another."

Alice in Wonderland
As with many marketers the thought of letting an automated system loose on my campaigns was a challenge too far. But I've recently experienced first-hand the power of running my campaigns in an automation software suite and have decided to embrace the world of marketing intelligence and automation.
And I'm not alone, according to Gartner's latest annual Marketing Spend Survey, 68% of marketing leaders expect their technology budgets to increase in 2021.
Getting the basics right – just got easier.
My campaign prep always covers 5 important components, that I believe are critical to delivering a successful campaign:
Research: Research everything – the market, creative, copy, offer, competitors
Audience: Know your market and your data. Know what drives them. How they make their decisions and who makes them.
Channels: Figure out the best way to reach your market. Which social platforms they use, what day and time are they most active?
Content: Consistent, relevant messaging is key. Test your creative and imagery, refining it all the time.
Metrics: Capture and measure your results. Ultimately, your metrics will determine whether your efforts are working. Allowing you to proactively plan contingencies if you need to.
I realise, these are not new concepts. And that every marketer probably has their own version of this basic plan. But what makes it exciting, is that automation, analytics tools, and AI make it so much easier to get the basics right.
Effective campaign planning can be time-consuming and frustrating. Very often customer data and metrics sit in multiple systems, some out of the reach of the marketer. But campaign automation and analytics tools can put those insights at your fingertips.
Down the rabbit hole.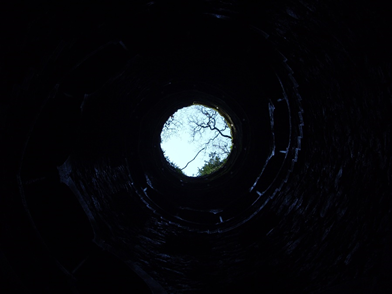 Choosing which tools to use, from the seemingly endless supply, can be daunting for even the most seasoned marketing professionals. Especially if you are unfamiliar with the capabilities and technology. Here are a couple of my favourites. I'll be trying them out this year to support my communications plan:
Intuitive marketing dashboards
From displaying metrics in social media, to campaign overviews and data analysis, dashboards provide the clear, visual summary needed to make quick accurate decisions. I wouldn't survive without them. In one glance I can easily see what's working and what's not, get a 360-degree view of my data and quickly identify trends.
Apteco's new trial system gives you the chance to try dashboarding for yourself. With over 2 million fictional data records, you can even create sample audience selections that can be exported immediately for use in campaigns.
Facebook  and Google now offer smart, automated ads. Brilliant! They'll help you create a media plan and recommend multiple versions of your ad using their expertise, you just need to fill in the specifics you require. Facebook automated ads give you just enough in the way of customisation to make you feel as though you still have some control and running campaigns is even easier than in the ads manager. Definitely something I'm adding to my communications plan this year.
I've been using automation for my social media and emails for quite a few years now – but I'm still relatively new to the world of campaign automation. Not only can you set up your entire campaign as a workflow, carefully mapping out your customer journey, with event-trigged actions and optimisation, but the reporting capabilities will give you detailed reports of all those pesky metrics and you can easily test your content – imagery, headlines, copy. And the best part – it's all possible in one system.
Who doesn't want a crystal ball to predict which customers are more likely to buy from you? Behavioural modelling and predictive analytics are amazing tools that help to understand and predict customer behaviour and more easily identify the best channels and content to use. These tools can be quite technical, but with the help of your data analytics team, you can uncover some critical insights, making them a valuable resource. Our latest blog provides 5 ways marketers are currently using predictive analytics to add value to their data.
My marketing resolutions for 2021
"Sometimes I've believed as many as six impossible things before breakfast."

Alice in Wonderland
So, I can't control what happens in the world outside, but in my world, I am going to roll with the punches. I'm committing to continually learning and evolving with the changes to our industry. To keep believing in my ideas, even if I don't have all the answers yet.
And I'm going to keep getting the basics right.
If you would like to find out more about combining your marketing skills with AI – download our free e-guide - Making your customer insight intelligent.