The top trends and challenges for marketers in 2023
An overview of the key findings from our 2023 Data Trends Report, revealing how marketing professionals are using new technologies, campaign methods and data trends to make the right decisions in challenging times.
With 2022 having been a year marked by economic volatility, we wanted to know how this has impacted marketers' priorities and goals for 2023. As part of our annual Apteco Live user group conference, we surveyed over 100 marketing, data and campaign professionals to find out. Below is an overview of some of the key findings.
8 out of 10 respondents use Facebook for marketing campaigns
When asked which social networks or messaging platforms they use for marketing campaigns, 79% of respondents said they run campaigns on Facebook. This puts Facebook well ahead of all other networks and platforms. Instagram is the second most used (28%), followed by LinkedIn (27%), Twitter (26%) and YouTube (13%). Messaging services such as WhatsApp or Facebook Messenger and also Pinterest and Snapchat have hardly been used for campaign activities so far. 
However, when looking at the channels that marketing experts would like to use in the future, we notice some shifts. For example, only 27% of respondents still plan to use Facebook in the future. The situation is different with TikTok. While the platform is currently only used by 5% of respondents, 32% plan to use TikTok for marketing campaigns in the future. A significant increase is also expected for the messaging service WhatsApp, as 34% of respondents also say they would like to use it for campaigns in the future.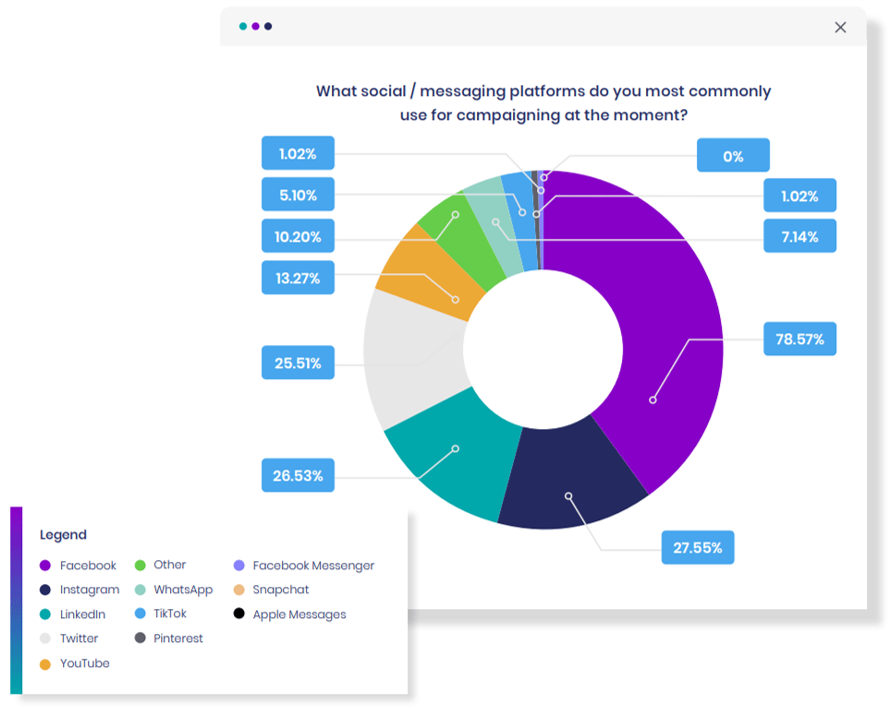 E-commerce marketplaces are still in the early stages 
E-commerce marketplaces, also known as retail media, are considered one of the biggest growth areas in digital marketing. According to Forbes, retail media already accounts for more than 10% of ad spend and is predicted to increase to 60% by 2027. This would mean that investments in retail media would exceed spending on paid campaigns on social media and on search advertising. 
However, the results of our survey showed that retail media is currently still in its infancy. So far, only 20% of respondents are investing in this area and only 3% said it was already a big investment for them. Among those who are already investing here, Amazon is the most frequently used platform.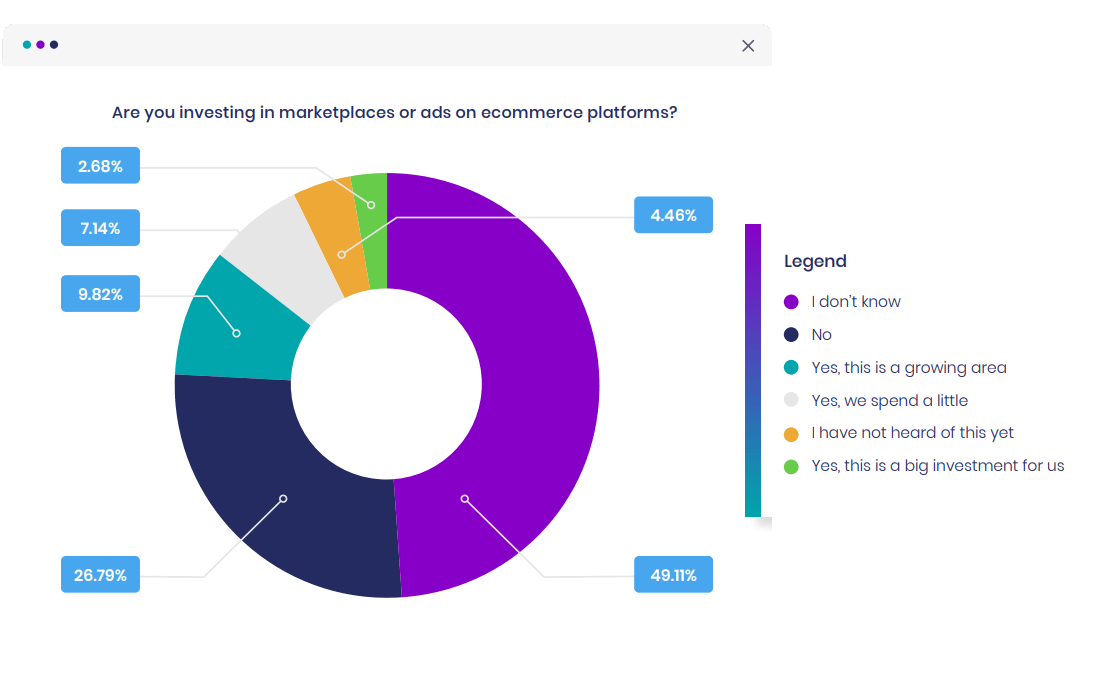 For 54% of respondents, customer journey analysis is the biggest challenge in 2023 
Despite a wide range of possible challenges and trends the marketing world is currently facing, the topic of customer journey analysis once again received the most votes as the biggest challenge. Even though other issues, such as the lack in skilled resources, are becoming increasingly prevalent, customer journey analysis is still the biggest challenge for a majority of 54% of respondents this year. 
But why is that? At Apteco, we see two main reasons holding marketers back from realising the full potential of customer journey analytics and the insights it provides. First, it is very complex to understand the individual timelines in which behavioural and transactional events occur within the customer journey. On the other hand, the comparison and reconciliation of existing data is also highly complex. Not only do a wide variety of systems have to be linked, but also offline and online activities, which in practice often results in resource-intensive IT projects.
Get the full picture in our latest report 
In addition to the topics mentioned above, we also address numerous other questions in this year's report, including: 
What's stopping marketers from using their MarTech stacks effectively? 
What alternative targeting approaches are available to marketers and how are they being used? 
What are the most common objectives of marketing campaigns and why? 
How can customer analytics help you succeed in challenging economic times? 
Get the answers to these questions and many more insights in our latest Data Trends Report 2023.