Apteco announces Datathon Blog Competition
Posted: 02 Oct 2018

Stand a chance to win a Fitbit Flex 2!
Enter Apteco's new Datathon Blog competition, being run in conjunction with the Apteco User Group Conference 2018 and you could win a Fitbit Flex 2 Wristband.
Throughout the year, Apteco have featured a variety of 'Datathon blogs' on the Apteco website, created by analysing various publicly available data sets, building Apteco FastStats® systems and interrogating the data to uncover valuable insights.
Now, it's your turn!
Apteco are giving partners and users access to three Apteco FastStats® systems, to analyse the data and see what insights can be uncovered. Your findings can then be documented in the form of a blog post and entered into the Datathon Blog Competition.
Its quick and easy to enter – simply email datathon@apteco.com to get access details for the Apteco FastStats® systems and get analysing!
About the Apteco FastStats® systems
To make it even easier, Apteco has created three guides providing details about each system. The three systems are as follows:
1. Olympic Athletes
This is a dataset of all the Olympic athletes, the events they competed in and the countries they represented for all Olympic Games from 1896 up to, and including Rio 2016

2. Flight Delays
Flight route information from the UK for the period 1995-2017. This dataset contains aggregated information on the numbers of flights and various measures of delays incurred

3. MOT 
MOT test results and failure reasons from 2005-2016. This dataset contains information about the vehicles, MOT tests and reasons for failure.

Competition details
Entrants must be an employee of an organisation with an Apteco FastStats® licence.
Submissions must include a blog post (max 2500 words) and can optionally include a storyboard/Orbit report.
Entrants may use any one of the 3 FastStats systems for each blog post. Entrants can submit blog posts from multiple systems should they wish to do so.
Entries will be judged by Apteco's analytics team.
Please do not include any personally identifiable information in the blog. Entries will be anonymised before judging.
The deadline for entries is 5pm on Sunday 11th November 2018. 
Winners will be announced at the Apteco User Group Conference on 16th November.
Submissions will be judged on three criteria:
Analytical insight – what interesting insights were discovered from the data? (40%)
Use of Apteco FastStats® functionality (40%)
Style – is the blog interesting to read? (20%)
Please note: Apteco may choose to publish the blogs received on the Apteco website. All blogs will be credited to the author. 
The prize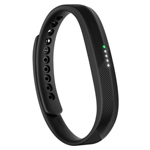 The Fitbit Flex 2 wristband tracks your steps, distance, calories burned, active minutes, hourly activity, stationary time and syncs wirelessly to your phone. Fitbit flex 2 is the first swim-proof device from fitbit, meaning it is water resistant to 50 meters and it automatically tracks activities like running, sports and aerobic workouts. Flex 2 vibrates when you get calls and texts, and the discreet LED display flashes colour-coded lights. 
How to enter