Apteco Benelux - Open for business!
Posted: 03 Apr 2018
Apteco continues international expansion with new Benelux office.
Building on the success of Apteco's business in Germany and recent expansion into Australia, Apteco is proud to announce the opening of their newest office in Rotterdam, The Netherlands, which will cover the Benelux region.
Apteco Benelux BV will serve customers in Belgium, The Netherlands and Luxemburg through a network of approved partners. These partners will be supported with comprehensive marketing, pre-sales, implementation and technical support services built on the 30-year pedigree of Apteco in the UK.
The Benelux office is headed up by Marc Bijl and Henri van Avezaath, who, having worked in partnership with Apteco for many years, have gained extensive experience and knowledge of the Apteco Marketing Suite™.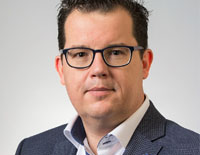 Henri van Avezaath, Managing Consultant for Apteco Benelux, has over 20 years of experience in Sales, Marketing, Data and Analytics and relishes the opportunity to help customers to put their data at work: "Having worked with the Apteco Marketing Suite™ over the last few years, I am excited that we are now able to introduce it to the Benelux market. With the passionate support of the Apteco UK team behind us, I am confident we will grow into a successful business and be able to help many more companies to turn their data insight into action."
The Apteco Marketing Suite™ is well known across Europe already, and Apteco plan to empower more organisations by providing the software tools needed to gain valuable customer insights. Customers can use this knowledge to execute more effective multi-channel campaigns combining digital, social and traditional channels.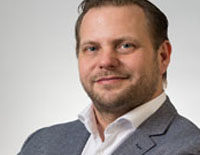 Marc Bijl, has a degree in Business Studies and has worked in the Sales, Marketing & Analytics arena, both in B2B and B2C, for 20 years. Marc has first-hand experience of the benefits that the Apteco Marketing Suite™ offers: "Based on my own experiences as a user of the Apteco Marketing Suite™, I have seen the power on offer and benefitted from the insights. I look forward to using my experience and the knowledge I have gained along the way, to demonstrate how the extraordinary insights gained can help users make critical business decisions."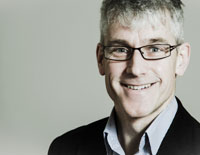 James Alty, MD and founder of Apteco Ltd is looking forward to being able to serve more customers across Europe: "Our business model of licensing data analysis and campaign management software via partners has proved to be a great success in the UK and Germany. We focus solely on developing our software and working closely with our partner channel to ensure that they receive the technical support needed to service their customers. We never compete with our partners by selling directly to end users and over the years this has resulted in a close network of highly skilled and experienced technology resellers."
Apteco is a privately-owned software development business specialising in marketing data analysis and multi-channel campaign management solutions. Our software inspires insight into action by allowing businesses to transform their siloed transaction data into personalised, relevant and timely communications via digital and traditional channels. Originally established in 1987, the founders continue to invest in the next generation of the Apteco Marketing Suite™. There are now over 500 Apteco FastStats® systems worldwide and over 3,700 users, including 500 campaign management users.
Apteco Benelux welcomes enquires from prospective partner organisations.  For further information, contact:
Apteco Benelux BV
Stationsplein 45, Unit 4.004
3013 AK
Rotterdam
The Netherlands
Tel: +31 (0) 10 80 80 875
E-mail: info@apteco.nl