Apteco sponsor Coxed Fours Race at Warwick Regatta
Posted: 19 Aug 2014
The Open Novice Coxed Fours race sponsored by Apteco at the Warwick regatta on Saturday 16th August was won by Cambridge 99 who beat Worcester by one length.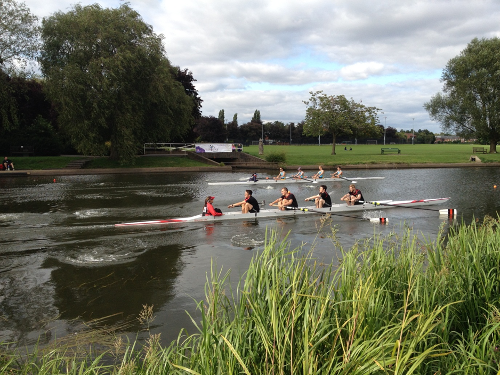 Cambridge 99 (far side) lead Worcester at the half way point.
The Warwick Regatta is held each summer on a 500m upstream course on the River Avon in the centre of Warwick. Spectators view the course from The Myton Fields and the public can watch racing throughout the day from St Nicholas Park.
Apteco was pleased to sponsor the race and congratulate the crew from Cambridge 99.
James Alty, MD of Apteco, comments:
"It was great to see a full day of racing at an excellent Regatta. As a town centre employer, Apteco are pleased to support the event and see so many visiting teams enjoy our locality. Now we just need to load the results data into FastStats so we can analyse which teams are likely to be best next year!"
The prizes for the day were presented by the Mayor of Warwick, Moira Grainger.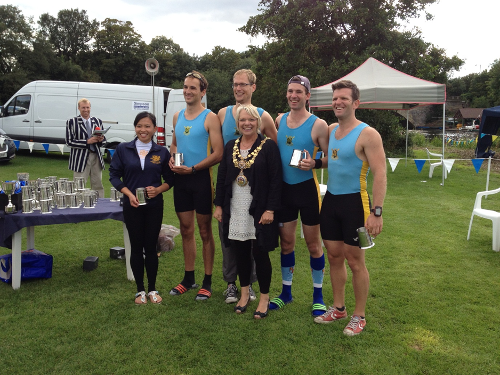 The Cambridge 99 crew receive their prizes from Moira Grainger, Mayor of Warwick for their Open Novice Coxed 4 win at Warwick Regatta.