Cats Protection chooses FastStats with Wood for Trees
Posted: 11 Jan 2016
Wood for Trees is delighted to announce that the UK's leading feline welfare charity, Cats Protection, has joined the long list of charities that have partnered with them to implement FastStats data solutions.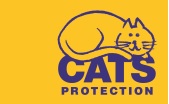 Cats Protection was seeking to locate high-quality marketing analysis software directly on up to 12 fundraisers' desktops. It required this resource to be easy to use, swift in operation and flexible in scope. Furthermore the solution needed to be fully integrated with CARE and other in-house databases.    
By the end of 2015 Wood for Trees had built and installed the FastStats solution in 20 organisations. In addition Wood for Trees have recently worked on other data and analysis projects with Cats Protection, so they are particularly pleased to extend their relationship with the charity through FastStats.

Their approach focuses both on the technical installation, building the most appropriate and effective links with CP's CARE database, and on training and mentoring, to ensure that the charity achieves the maximum possible benefit from their investment.
Emma Corbett, Solutions Manager at Wood for Trees, said;
"FastStats is exactly what Cats Protection were looking for, but because each solution is massively configurable, that's just the start of it. Our job is to make sure that FastStats fulfils – or exceeds – the brief that CP has set for it, both in development and in action."
Francesca Hose-Berte, Business Development and Marketing Consultant at Apteco Ltd comments;
"We are pleased that Wood for Trees has implemented FastStats for one of their valuable clients and look forward to supporting both businesses with exceeding their expectations when it comes to the work that the FastStats application enables them to deliver."
To find out more about Wood for Trees visit them on our partner directory.