Celerity accredited to teach FastStats modelling module
Posted: 21 Feb 2014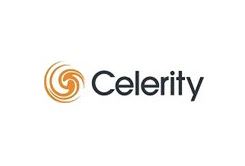 Apteco partner Celerity Information Services is now accredited to teach the FastStats Discoverer™ Modelling module. This accreditation compliments the Discoverer Base and Advanced modules which Celerity have previously gained accredited status in. Based in Dartford and offering an extensive range of data related services, Celerity was recognised as one of Apteco's top performing partners in 2013.
Apteco's Accredited Trainer Programme was set up to ensure that FastStats® users receive the highest quality training from trainers who have received specific guidance on how to teach others to use the FastStats® software and modules. Apteco's partners and resellers can apply to become trainers of the Discoverer, Modelling, Excelsior, Cascade and PeopleStage modules.
To obtain "Accredited Trainer" status Celerity's entrants met stringent entry and verification requirements and passed both a theory and practical examination. On-going verification will continue for the lifetime of the accreditation via compulsory yearly update courses and practical assessments. These on-going requirements ensure Apteco's high standards and ensure that the trainer's skills are maintained.
Partners who successfully complete any of the accredited training courses can be easily identified by the accredited trainer icon within the Partner Directory of the Apteco website.
About Celerity
Celerity helps brands to improve the way they communicate with their customers through the intelligent use of data and the implementation of marketing analysis and automation solutions. They offer a complete range of marketing data services that add value and deliver financial benefit to the strategies of their global client base. They specialise in making complex marketing systems easy to understand and hassle free for businesses. Their clients include Allianz, Cancer Research UK, Spirit, Honda, First Great Western, Zurich and Ford. Visit www.celerity-is.com for more information.