Our 2021 finalists are announced – Best use of Apteco software award
Posted: 09 Nov 2021
This award is to celebrate the effective use of Apteco software to drive marketing activities, improve the customer experience and to reward those who have delivered measurable benefits to their organisation as a result.
All delegates at the Apteco Live Online 2021 annual user group conference will be given the opportunity to vote for their favourite entry following a short video presentation from each of the finalists. The final score will be an equal combination of the Apteco judge's points and delegate voting. 
When selecting this year's finalists, the Apteco judges were looking for the following: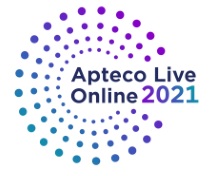 Effective and skilful use of Apteco software

Creative application of the software to meet business and marketing objectives

Details of how a marketing strategy was conceived or developed utilising Apteco software

Measurable improvements to the customer experience

Contribution to commercial success through ROI, campaign performance and improved marketing processes
---
The finalists
Carnival UK | with Apteco approved partner: HH Global Interactive
Carnival UK is the operating company for P&O Cruises & Cunard. They provide unforgettable holiday experiences and operate a winning culture to achieve standout success.
WWF UK | with Apteco approved partner: Qbase
WWF was established in 1961 by a group of passionate and committed individuals who sought to secure the funding necessary to protect places and species that were threatened by human development. Now, as the world's leading conservation organisation, WWF works in nearly 100 countries. It collaborates with people around the world at every level to develop and deliver innovative solutions that protect communities, wildlife, and the places in which they live.
L&T | with Apteco approved partner: WOLFF
Lengermann & Trieschmann (L&T) is a family-run department store in Osnabrück, Lower Saxony, Germany, welcoming over 5 million visitors a year. This business relies on brick-and-mortar retailing with a strong intention to delight and entertain their customers.
Royal British Legion | with Apteco approved partner: Qbase
Founded in 1921, the Royal British Legion (RBL) is the UK's leading and largest armed forces charity whose mission is to provide welfare, comradeship, representation, and remembrance for the armed forces community. The RBL provides practical, emotional, and financial support, including expert advice and guidance, to recovery and rehabilitation, through to transitioning to civilian life, to all past and present members of the British Armed Forces and their families.
Cats Protection | with Apteco approved partner: Wood for Trees
Cats Protection is the UK's leading cat welfare charity. Since being founded in 1927, they've helped a huge number of cats and kittens – homing over 1.5 million of them to new owners and championing the rights of countless others. Cats Protection helps around 200,000 cats and kittens every year thanks in no small part to their network of over 230 volunteer-run branches and over 30 centres.
Apteco would like to wish all of this year's finalists the best of luck!