Get involved - usability testing programme
Posted: 07 Aug 2013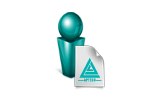 FastStats® Usability Testing Programme
As part of Apteco's commitment to continually improving our software we are introducing a usability testing programme. This user-centred research will allow us to observe FastStats® users under controlled conditions to assess the effectiveness of our software and make improvements to its usability as a result.
If you're interested in participating in usability studies of FastStats Discoverer™ all we need is your name and email address. We will get back to you with a few basic questions about your FastStats® software use so that you can be included in our database of potential participants.
Click here to learn more and get involved. Participants will receive a free consultancy session & entry into a prize draw to win a magnum of champagne.