James Alty, MD of Apteco, among the 2018 DataIQ 100
Posted: 13 Mar 2018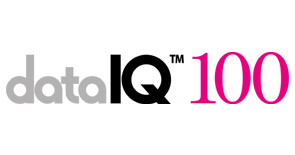 Every year DataIQ profiles the most influential people in data-driven business in 2018. The creation of the list is a result of extensive research by DataIQ. Individuals need to show real leadership within their organisations, demonstrating the importance and value of data and analytics. Engagement with the broader data and analytics industry is also important. Whether that means being a member of an industry council, speaking at industry conferences or taking part in meet-ups, DataIQ believe that being visible shows confidence, commitment, status and influence.
In a year set to be dominated by the "game changing" General Data Protection Regulation, DataIQ recognised the central role that will be played by the Information Commissioner, Elizabeth Denham, by placing her in the number one position of the DataIQ 100 Top 10 for 2018.
For his role in enabling clients to create insight and communicate it to a wide business audience, Apteco Managing Director, James Alty, was named as one of the DataIQ 100 Data Enablers.
By supplying the Apteco Marketing Suite™ through a network of partners, James has seen Apteco grow to be a successful international business with thousands of users, hundreds of clients and over 70 partners worldwide. With an established subsidiary in Frankfurt, Apteco now also has new subsidiaries in Sydney and Rotterdam.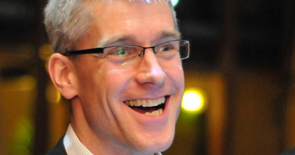 Commenting on his nomination, James said: "I enjoy every day at Apteco, seeing the great design, development and service work our team does. We work hard to enable our clients to create insight and communicate it to a wide business audience. Visual tools and easy-to-use interfaces are key to this and so we are focused on improving access to insight through a wide range of devices."
Click here to view James' profile 
Congratulations to all those that made it onto the DataIQ 100 list of the most influential and important data-driven business professionals of 2018. Click here to see who else made the DataIQ 100