Meet the 2016 Best use of FastStats Award finalists
Posted: 22 Nov 2016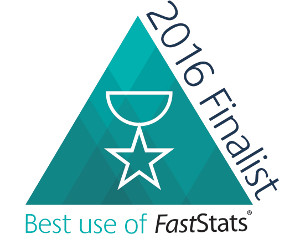 With only two days to go until the 2016 FastStats User Group Conference, Apteco would like to wish this year's Best use of FastStats Award finalists the best of luck.
The Finalists - 2016
- Brittany Ferries & Anaylin
- ATS Euromaster & TwentyCi
- RTL interactive GmbH & artegic AG
- Skipton Building Society & Celerity Information Services
- Travian Games GmbH & b.telligent GmbH & Co. KG
This award is to celebrate the effective use of FastStats to drive marketing activities, improve the customer experience and to reward those who have delivered measurable benefits to their organisation as a result. All entries must be based on projects/results that have been carried out or achieved over the past 12 months. The winning entry will be announced at the FastStats User Group Conference on Thursday 24th November 2016. Apteco judges score each entry and additional points are allocated following a vote by delegates at the conference. Take a look at past winners in our Best use of FastStats Hall of Fame.