Purple delivers 'Big Data' solution for LexisNexis
Posted: 16 Jul 2013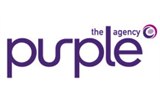 The Purple Agency, part of Adare has announced the completion of a major Big Data project for LexisNexis, the UK's leading supplier of content and technology solutions for the professional services sector. The Big Data solution will enable the company to quickly and efficiently drill through the large amounts of data it holds to more easily develop effective marketing strategies and campaigns.
Says Andrew Woodger, data and planning director, The Purple Agency:
"For data rich organisations like LexisNexis the critical Big Data issue is finding the essential nuggets of insight which lie within an enormous pool of information. The solution which we have deployed for them (using Apteco's FastStats® software) not only allows them to explore and visualise huge volumes of data very quickly, but also delivers the power to analyse it effectively – and act more swiftly and more profitably."
Commenting for LexisNexis, Saleem Somauroo, head of data and business insight, says:
"It's essential for us to be able to take all the data we hold and refine it down to the key information we need. We have a rich product offering and a global customer base – which means we need to be able to plan multiple campaigns quickly and efficiently. To do that we needed a solution which could cut through to the most critical data, allow us to focus on it, and then generate effective marketing strategies. The Big Data solution The Purple Agency has delivered does just that."
Part of Reed Elsevier, LexisNexis is a global professional content and information solutions business, operating in over 100 countries with 15,000 employees. It provides business solutions, including legal and accounting software, to some of the world's leading legal, tax and accountancy firms. Major brands include Butterworths and Tolley.
A fully integrated marketing agency, and part of Adare, The Purple Agency (http://www.purple-agency.com) develops digital and data driven, multi-channel campaigns on behalf of leading global brands. The agency won the Marketing Effectiveness category at this year's RAR Awards together with a further prize from Database Marketing magazine for Innovation in email marketing - B2C for its data analytic driven work with Flight Centre UK. It operates in a range of industry sectors including travel, publishing, technology, pharmaceuticals, sports and retail. Other clients include Euromoney, AGA Rangemaster, Honeywell, Fitness First, British Paralympic Association, MSD, UK Sport and IBM.
About The Purple Agency
The Purple Agency (www.purple-agency.com) is part of Adare, a leading provider of Marketing and Secure Communication Solutions. With 30 locations across the UK and Europe, Adare employs over 750 people and has an annual turnover of £168 million. For more information please visit www.adare.com