RNLI & Qbase win Best use of FastStats® Award
Posted: 19 Nov 2013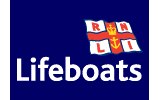 At the 2013 annual FastStats® User Group Conference, lifeboat charity RNLI and their FastStats® provider Qbase Data Services won this year's Best use of FastStats® award. In second place came catalogue retailer Scotts & Co, followed by another joint entry from membership organisation The Caravan Club and their FastStats® supplier Celerity Information Services.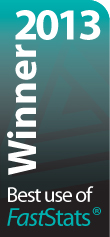 225 delegates from Apteco's reseller and client network were given the opportunity to vote for their favourite entry following presentations from the five award finalists, which also included mail order business Lands' End, P&O Ferries and Apteco partner R-cubed. The finalists were preselected by the Apteco judges before the conference based on how well each entry demonstrated effective use of the FastStats® software suite. Scores were given based on a number of key factors, including creative application of the software to meet business and marketing objectives, plus the illustration of measurable improvements to the customer experience, campaign performance or marketing processes.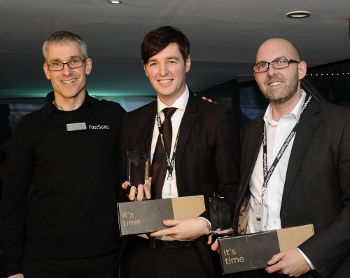 Photo (left to right): James Alty (MD, Apteco) with Best use of FastStats® 2013 Award winners Rob Jones (Qbase) and Lee Gisbourne (RNLI)
The RNLI / Qbase entry by Lee Gisbourne (Data Analysis Manager, RNLI) and Rob Jones (Insight Consultant, Qbase Data Services) impressed both the Apteco judges and FastStats® users with their strategy to put the supporter at the heart of all their fundraising activities. By the summer of 2013 their new segmentation approach developed using FastStats® had been the catalyst for an entire organisational restructure and had delivered a phenomenal 53.3% increase in donations from their Summer Campaign and response rates of 9.28%.
James Alty, Apteco's Managing Director comments:
"Apteco would like to commend all of the finalists for their impressive use of FastStats® over the last year. Congratulations to RNLI and Qbase for winning this year's award and driving their organisation forward using real supporter insight gained from clever data analysis. As ever the standard of entries was extremely high and the innovative use of our software by users never fails to impress me."