"I want to quickly create my own audiences for campaigns exactly when I need to"
"I don't want to have to wait for data to be processed by another department or mess around with spreadsheets."
Quick and safe audience building
The Audiences tool within the Apteco Orbit™ online platform allows you to build audience segments for your campaigns on any device – smart phone, tablet or desktop – and quickly export the data. This simplified approach to building audience definitions helps you create, refine, and share campaign audiences with colleagues in an easy-to-use and safe environment.
Work with confidence
Charts and data previews offer reassurance that the audience created is correct, so you can confidently export the data for use in a campaign or use directly within Apteco PeopleStage.


Create audiences
Create, check and export segments for your campaigns and quickly export the data in an easy-to-use and safe environment.
Query large datasets in seconds
Quickly analyse large datasets containing customer transaction history ensuring no insights are missed. Campaign volumes can be confirmed within seconds.
Speed up campaigns
Empower your marketing teams to build audience definitions for themselves, at the moment of need.
Simple to use
One of the big advantages of the Audiences tool is its intuitive usability. It's easy to get up and running straight away with little or no training, and quickly build the right audience for your next campaign. Charts and data grids are created automatically from your data and allow you to check and understand the characteristics of your selected group. Audiences gives you the power to act fast and with complete confidence.
Smart functionality
Should you have any complex queries you can open audience segments in FastStats for additional functionality. You can also use exclude and include rules to refine your audience, and employ the segments you create in your PeopleStage campaigns. All data can be previewed and exported for use in campaigns, as well as shared with your colleagues.
Related products
Apteco software tools to help you segment your data and build campaign audiences.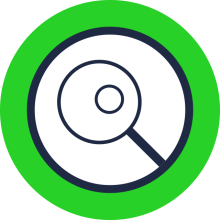 Apteco FastStats®
Transform all your offline and digital data sources into easy-to-understand visuals that give you a total customer view. Analyse even the largest data sets to gain insight and improve campaign effectiveness.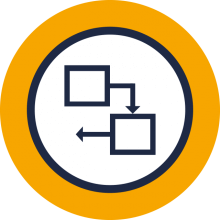 Apteco PeopleStage™
Turn insights into action with the tools to create, manage, and deliver automated, personalised marketing campaigns across your channels.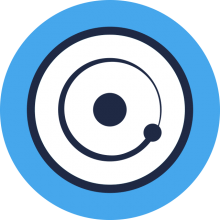 Apteco Orbit™
Apteco's end-to-end actionable marketing insights platform, connecting you with your data. Connect people and channels, analyse data, target your audience, and manage campaigns – all on one intuitive platform.
We play nicely with others
By integrating Apteco software with your existing applications and tools, you can get one version of the truth and operate with greater accuracy and efficiency.
Related content
Access our range of resources relating to the features and benefits of audience building & development strategy.