"I want fully automated, event-triggered campaigns that free up my time for other work"
"I don't want manual, time-consuming campaigns."
Maximum results with minimum effort
Automation is a key component of modern marketing, particularly for companies with large audiences. It enables marketing complexity alongside operational efficiency, ensuring each customer receives carefully targeted communications at the perfect time. Automation also enables multi-channel campaigns and brand consistency, helping to grow trust and loyalty.
Vouchers
Also refered to as couponing, vouchers are an extremely useful tool to offer customers value while increasing frequency and growth. Vouchers vary from discounts and bundling coupons (buy one get one free), to online and mobile coupons to be redeemed via a smartphone.
Lead nurturing
The majority of prospects aren't ready to become customers just yet, and contacting them too often can annoy them. Multi-stage lead nurturing takes the right timing into account, factoring in behavioural insights and the average time it takes to make a purchase.
Split test
Also known as A/B tests, split tests are a great way to see which email, subject line, landing page or banner generates the best results. Two variations are shared with a small but significant audience, and the best performing version is sent to the rest of the group.
The speed and simplicity of Apteco has made a significant contribution to PDSA's campaign planning and campaign production and we have been delighted with the product's impact on our marketing team.
Shaun Williams, head of marketing services, PDSA
Event triggers
Whereas previous campaigns may have been in the planning for months, many campaigns are now initiated by a trigger to have an immediate impact. Common triggers include time, such as a customer's birthday or purchase anniversary; an internal trigger, such as reaching a set number of loyalty points; or an external trigger, such as receiving a mobile push upon entering a physical store.
Near real-time
Marketers want to seize the initiative when customers initiate triggers. After all, the right communication at the right time is the golden rule of data-driven marketing. But this can mean different things to different companies. For example, an online abandonment could lead to a coupon arriving in the post the following day or, in location-based marketing, it may mean an instant smartphone push.
Related products
Apteco software tools to help you fully automate your campaigns.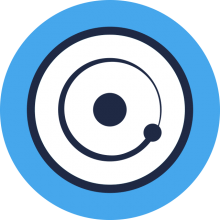 Apteco Orbit™
Apteco's end-to-end actionable marketing insights platform, connecting you with your data. Connect people and channels, analyse data, target your audience, and manage campaigns – all on one intuitive platform.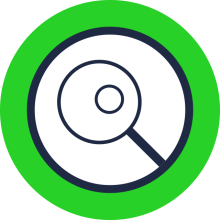 Apteco FastStats®
Transform all your offline and digital data sources into easy-to-understand visuals that give you a total customer view. Analyse even the largest data sets to gain insight and improve campaign effectiveness.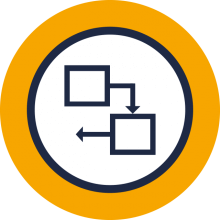 Apteco PeopleStage™
Turn insights into action with the tools to create, manage, and deliver automated, personalised marketing campaigns across your channels.
We play nicely with others
By integrating Apteco software with your existing applications and tools, you can get one version of the truth and operate with greater accuracy and efficiency.
Related content
Access our range of resources relating to the features and benefits of Campaign Automation Software.