From data, to insight, to action
For over 30 years Apteco has been helping charities to cultivate and maintain lasting relationships with their supporters and donors. From data fusion, data analytics and dashboarding to personalisation, multi-channel campaign automation and optimisation, Apteco offers an end-to-end solution for charities and non-profits.
Fuse your data sources for a 360 degree view
Bring together and consolidate all your key data from your different tools and sources into a single location to help you to get a clear view, ensuring your insights are complete and accurate.
Increase your supporters' lifetime value
Identify positive and negative giving behaviours from patterns hidden within your data, so that you can eliminate hurdles, replicate the high points, and detect where in the journey people are lapsing.
Segment your audience
Build profiles on different types of supporters so you can target each group with the right kind of appeal at the right time. Segment supporters based on engagement, behaviour, and value across all their interactions with you.
Ensure compliance with GDPR
Looking to build a compliant, supporter-centric business model? Comply with GDPR rules by easily excluding those who have not consented to particular channels or communication types. Ensure opt-outs are excluded from all campaigns.
Find out how Apteco helped WWF
Discover how WWF was able to maximise membership and renewal revenues, create highly personalised supporter-centric campaigns, resulting in an uplift in their attrition rates and improved engagement with significantly more website visits and a huge increase in open rates.
Better understand your supporters
Gather clear, accurate campaign and audience data on an ongoing basis. Break key information out of disparate silos and centralise it so it's shared with all relevant departments. Measure and score supporter engagement across all touchpoints – such as website interactions, email open rates, event attendance, and volunteer levels – to improve the effectiveness of your campaigns.
Transform campaign performance
Create relevant, personalised, and timely campaigns across multiple channels to ensure that you are engaging at every touch point. Boost the ROI of each campaign by factoring variables such as geography, engagement, and behaviour and identify key trends that make it easier to meet financial targets. Prevent over-marketing to your best supporters by applying controls to all campaigns and better align products and experiences with supporters more likely to respond to them.
Automate targeted appeals
Set up one campaign that can produce thousands of message variations, perfectly targeted to each individual receiving an email. Targeted automation enables you to reduce operating costs, free up time for more initiatives, and schedule campaign efforts when you are otherwise busy or away from the office – the ideal solution for non-profits who operate with limited resources.
It can't be overstated, Wood for Trees and Apteco were pivotal to not only the success of the project but its complete triumph. Being propelled across the data maturity timeline within a year meant that during Covid we were able to sustain income despite shop closures and reduced event and face to face activity. For the first time, we can be confident that we truly have a supporter-focused view ensuring that every action is correct for every supporter.
Stacey Wood, Data Manager, Cats Protection
We play nicely with others
By integrating Apteco software with your existing applications and tools, you can get one version of the truth and operate with greater accuracy and efficiency.
Related products
Apteco software tools to help you gain new insights and deliver successful campaigns within the charity sector.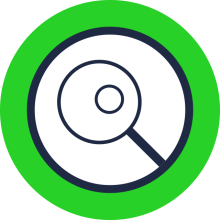 Apteco FastStats®
Transform all your offline and digital data sources into easy-to-understand visuals that give you a total customer view. Analyse even the largest data sets to gain insight and improve campaign effectiveness.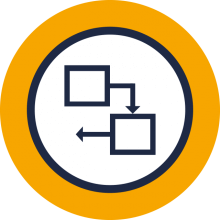 Apteco PeopleStage™
Turn insights into action with the tools to create, manage, and deliver automated, personalised marketing campaigns across your channels.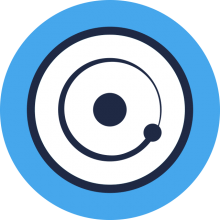 Apteco Orbit™
Apteco's end-to-end actionable marketing insights platform, connecting you with your data. Connect people and channels, analyse data, target your audience, and manage campaigns – all on one intuitive platform.
Related content
Access our range of resources relating to the features and benefits of Apteco software for the charity sector