Ageas
Since the project has been implemented, the team are delivering an increased level of campaigning across both channel and brand, including doubling the volumes of emails broadcast at 5% of the pre-change costs.
Ageas
Anaylin
Apteco marketing software is very cost effective. I've used some tools that have cost hundreds of thousands of pounds and I get the same out of Apteco software that I got out of some of those.
Nigel Grimes, Director, Anaylin
CACI
I like that Apteco marketing software is fast so you can get answers to questions really quickly. Everyone at Apteco gets in and gets their hands dirty, even if it's not their job they're willing to help out.
Laura Walker, Senior Insight Consultant, CACI
Callcredit Information Group
Callcredit Information Group has been using Apteco marketing technology for over 10 years to deliver counts, profiling analysis, and extracts from their data assets. The Group also uses the technology as the tool for clients to access their customer databases hosted by Callcredit. We find the software to be user friendly for both developers and clients, and the Apteco team are great to work with.
Client services director ​​​​, Callcredit Information Group
Canon
Through, the use of Market Insight/Apteco FastStats tool combined with the D&B data, Canon has achieved full customer segmentation, it also continues to provide the visibility needed to help shape a 'Customer Centric Approach', which will ultimately drive a better customer experience over the medium term
John Marks, B2B Strategy Manager, Canon
Carnival UK
By utilising Apteco marketing software, we were able to track and measure the impact on guests of the Future Cruise Credits journey. Allowing us to understand behaviour and identify trends, adopting an agile approach to testing, offers and onward strategy.
Hannah Maun, CRM optimisation manager, Carnival UK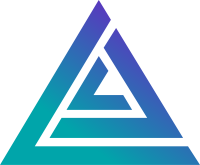 Testimonials for Apteco and the Faststats software