"I want to personalise each and every customer experience"
"I don't want to send mass communications."
Recognising individuality
Our annual Data Trends report shows that the number of marketers personalising content blocks is increasing year on year. And it's no surprise why, as prospects and customers both respond better to marketing communications that demonstrate an understanding of their preferences and behaviour. But high levels of personalisation can only be achieved with a high-quality, 360-degree customer view and by ensuring that campaigns are always data compliant.
Channel preference
A common issue for marketers in today's digital world is having too many channels to choose from. With Apteco you can analyse engagement and channel interactions to ensure you communicate using the best approach to improve campaign success.
Add a personal touch
Why reinvent the wheel when tried and tested personalised campaigns exist? From birthdays to weather-dependent triggers and re-engagement offers, automated marketing campaigns can provide a personal touch and deliver results.
Best next time
Each customer has their own buying pattern, and with full transactional data you can easily and quickly calculate the optimal time to send communications and increase the likelihood of a purchase.
Thanks to the SCV database and FastStats® system we can target every communication using the most appropriate – and cost effective – channel mix, optimised for each individual customer. Each communication can be targeted with pinpoint accuracy – and aimed precisely at when each customer's car is likely to need attention.
Morgan Jamison, Head of Retail Marketing, ProTyre
Individual communications
Use your customer data to efficiently control the myriad of content variants. Create segments and individualise content using analytical knowledge to automatically create thousands of different message variations.
Best next offer
While there's no such thing as a crystal ball, you can predict your customers' next purchases with far greater accuracy. By combining purchase history with popular product combinations and each customer's likelihood of making a purchase, you can save the best next offer as a variable and access the most recent suggestions at any time.
Related products
Apteco software tools to help you deliver personalised campaigns and experiences.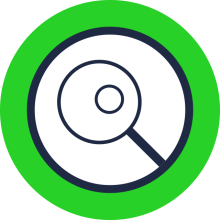 Apteco FastStats®
Transform all your offline and digital data sources into easy-to-understand visuals that give you a total customer view. Analyse even the largest data sets to gain insight and improve campaign effectiveness.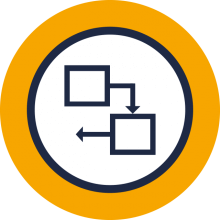 Apteco PeopleStage™
Turn insights into action with the tools to create, manage, and deliver automated, personalised marketing campaigns across your channels.
We play nicely with others
By integrating Apteco software with your existing applications and tools, you can get one version of the truth and operate with greater accuracy and efficiency.
Related content
Access our range of resources relating to the features and benefits of personalisation