"I want to know who my customers are, what they look like, and what they might want to purchase next, so I can communicate with them more effectively"
"I don't want to send offers to my customers that they are never likely to need or want."
A true understanding of every customer
Data-driven marketing is as much about predicting future events as reporting on historical activities. Predictive analytics helps to increase loyalty and frequency by analysing the likelihood of future purchases. It also pinpoints customers at risk of lapsing, and identifies areas of potential growth – and dangers – for companies.
Predictive modelling
Models are created using statistical algorithms to support the decision-making process in many areas, such as identifying churners or determining the probabilities of new product purchases. This works best when you have different models calculated and compared to each other.
Identifying characteristics
With a profiling tool you can identify significant characteristics about your customers. Quickly apply a score across your whole database, and then pull out those who closely match the profile. This improves the targeting of each marketing campaign.
Profiling
Understanding the characteristics and needs of your customers leads to knowledge about your own strengths and weaknesses in the market. Profiling helps you analyse your current customer base and discover new possibilities for expansion, from which you can derive cross- and up-selling strategies.
Best next offer
Combining the customer's purchase history with the product combinations that are generally favoured (popularity) and the customer's tendency (propensity) it's possible to identify customers' wishes before they arise. This "best next offer" can be saved as a variable for each customer and updated to show the most recent suggestions every time. Take into account additional aspects such as seasonal effects, current inventory levels, and profit margin.
Modelling and scoring
Customer modelling can be used to improve targeting in a number of different situations. For example, it can predict how likely a new customer is to have a high lifetime value so they can receive special preference and highly tailored marketing communications. Or it can list which customers are likely to lapse, so they can be contacted with an incentive before churning.
Related products
Apteco software tools to help you predict customer behaviour.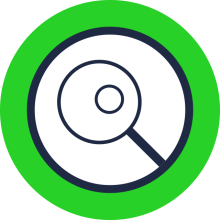 Apteco FastStats®
Transform all your offline and digital data sources into easy-to-understand visuals that give you a total customer view. Analyse even the largest data sets to gain insight and improve campaign effectiveness.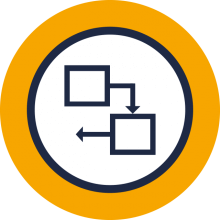 Apteco PeopleStage™
Turn insights into action with the tools to create, manage, and deliver automated, personalised marketing campaigns across your channels.
We play nicely with others
By integrating Apteco software with your existing applications and tools, you can get one version of the truth and operate with greater accuracy and efficiency.
Related content
Access our range of resources relating to the features and benefits of predictive analysis