Apteco Q1 2023 software release now available
Posted: 16 Mar 2023
Take a look at the highlights from Apteco's Q1 2023 software release
This first quarter of the year includes some fantastic features you won't want to miss out on!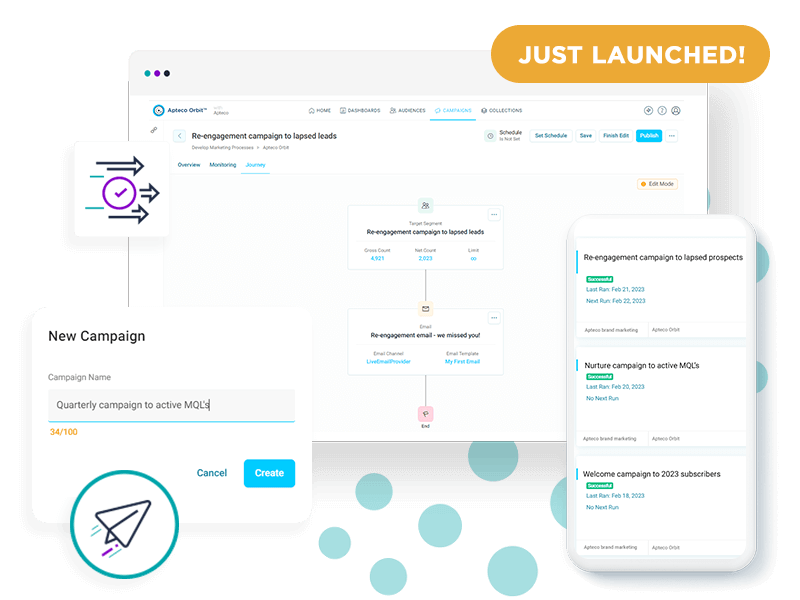 Our headline feature from our Q1 2023 software release is the launch of our campaign building capabilities in the Apteco Orbit platform. The new functionality allows users to build single-stage campaign journeys and the cleverly designed interface makes the process user-friendly and intuitive.
This new campaign building technology adds to the powerful analytics and targeting capabilities already in Orbit, completing the circle of 'insight into action' and allows users to easily create and manage campaign journeys within the campaign area.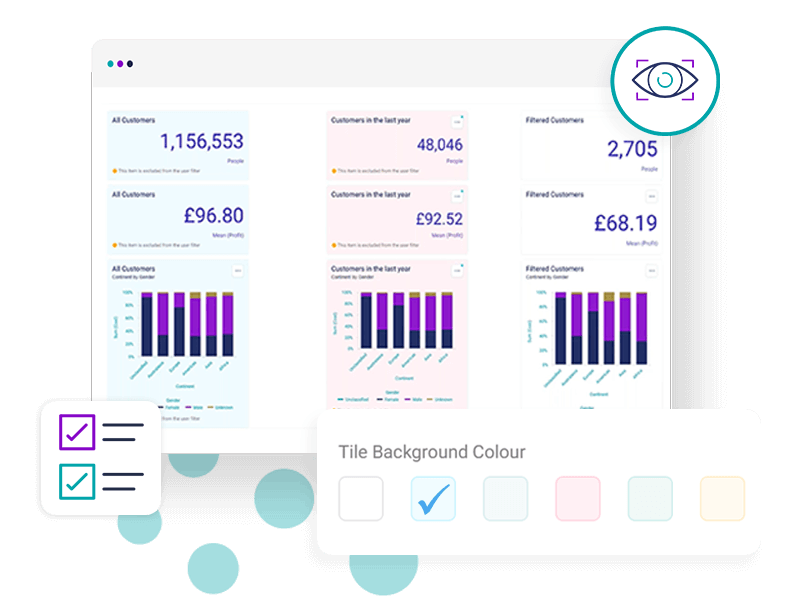 Also in Orbit, dashboard creators can now add background colours to dashboard tiles in order to visually segment their data analysis. You can now choose from a selection of subtle background colours to apply to a dashboard tile. This feature allows you to create visual separation between different areas on the dashboard. For example you could choose to show this year's metrics with a blue background, and the previous year with a pink background to facilitate quick decision making.
In Apteco FastStats, recent developments in the behavioural modelling environment have already helped users to measure existing features to identify subsets which might be predictive or diverse. This release makes it easier to generate alternative behavioural features. Additionally, using Cubes, FastStats users can now drag and drop a FastStats Cube to perform even deeper and more powerful analysis on the events within a customer journey, allowing a greater understanding of their customer journeys.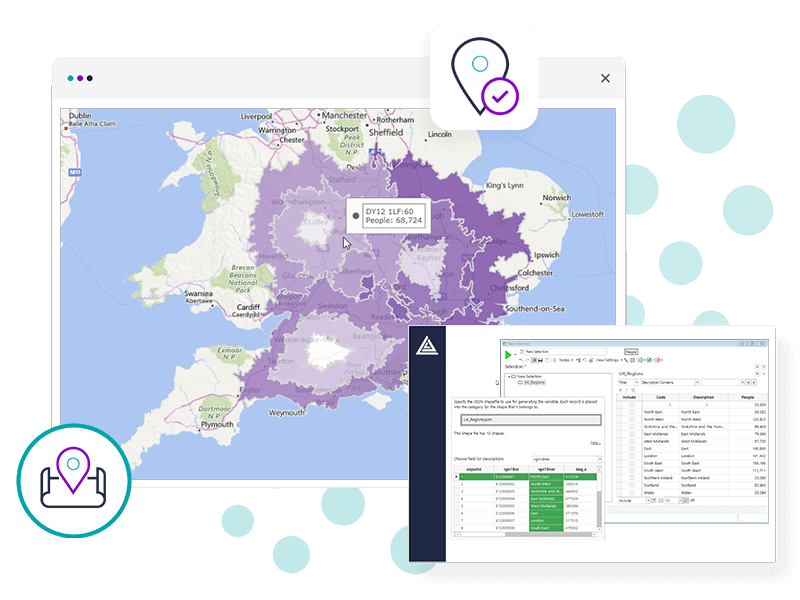 Also in FastStats, additional improvements to map wizards give users a new option to create a single multi-response (flag array) virtual variable for all points by creating drive zones for multiple centre points using latitude and longitude.
In Apteco PeopleStage, alongside setting quantities you can now apply a volume constraint as a percentage at the audience or segment level. This feature allows users greater flexibility to select a total audience percentage for a campaign, rather than only the option of a fixed volume.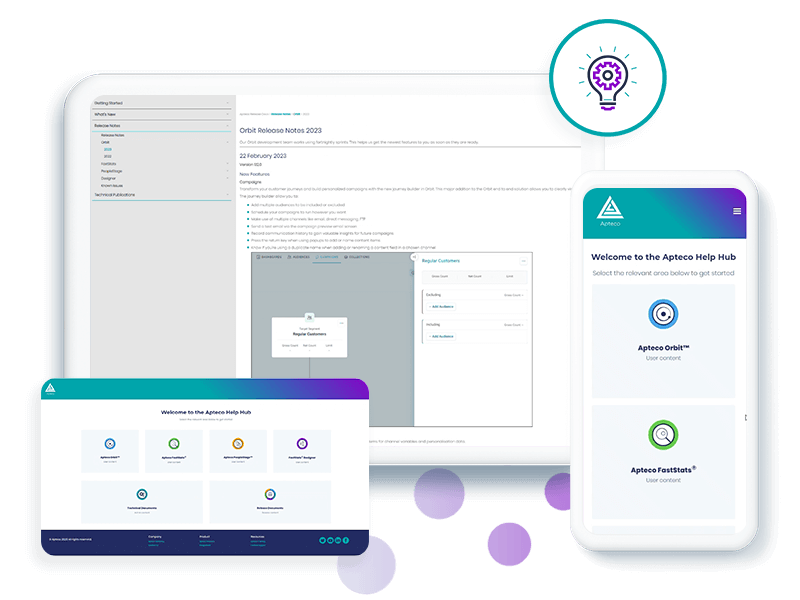 We've made a number of improvements to the Apteco Help hub over the last few months, including making the process of producing and displaying our release notes and latest features more efficient and easier to navigate.