Apteco Q3 2022 software release now available
Posted: 12 Sep 2022
Explore the highlights from Apteco's Q3 2022 software release
This quarter is all about adding even more power to our software. The Q3 2022 software release includes significant improvements which aim to help our users to put insight into action more effectively than ever.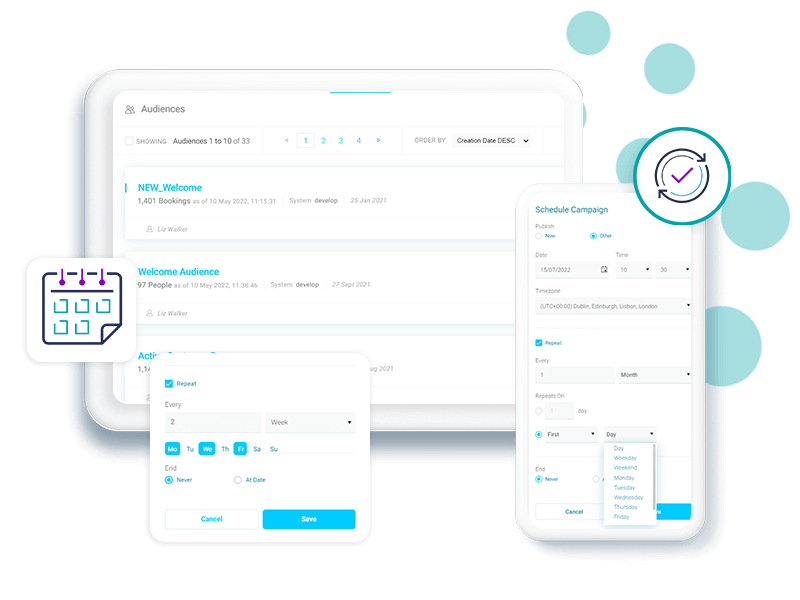 Apteco Orbit™ can help you to efficiently manage your email campaigns from start to finish. Create your perfect audience and then schedule your email campaigns to run at the perfect time, all from within one platform. You can then choose to either upload your audience directly to one of the 25 email service providers that Apteco integrates with, or you can schedule and broadcast your campaigns directly from Orbit. There's added flexibility by allowing you to schedule your email campaigns to run as a single instance or on a recurring schedule - on a daily, weekly or monthly basis, allowing you to tend to other valuable tasks while your campaign runs in the background.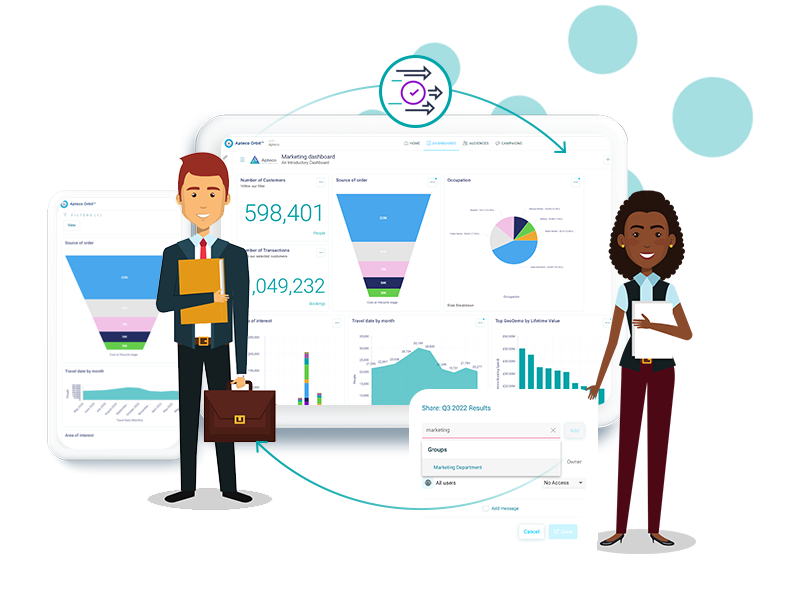 Also in Orbit, you now have increased control of who sees your key insights and outcomes by assigning editing and viewing permissions on your dashboards. Now your whole team can conveniently collaborate on the same dashboard – ensuring complete consistency and transparency across departments. You can also withdraw permissions at any time, ensuring that your confidential information stays secure.
Users can now create bespoke calculations and expression measures in Orbit dashboards. This new feature provides expert dashboard editors and analysts the power to create more complex calculations for where standard measures or calculated measures have reached their limits. FastStats expressions can now be used to calculate values for tables, cubes, and other visualisations and can be used anywhere that there is a measure in a dashboard tile. If you are already an Apteco FastStats user, then you can create the expression in FastStats and paste it into Orbit to make full use of the advanced features.
In Apteco FastStats®, the latest development to the modelling environment allows you to focus on finding diverse dimensions by using various methods of 'association' and can be used in both standard and behavioural modelling. We have also improved the organisation of behavioural features by adding new functionality within the modelling environment to help you to explore, organise and manage multiple dimensions by a process of selecting and tagging them. The Q3 release also includes enhancements to the chart zoom and reset zoom capabilities.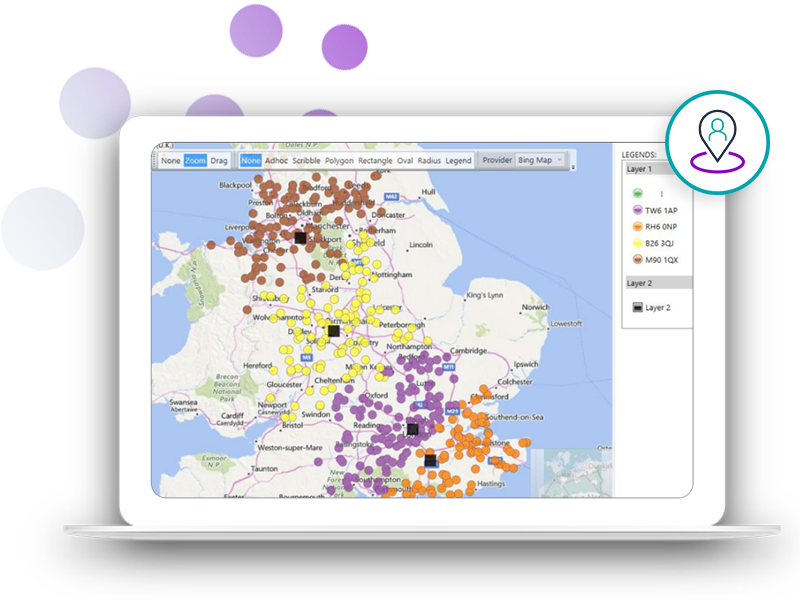 Being able to identify the nearest branch or store by a drive time in FastStats is a useful tool for many marketing teams, however historically calculating precise results quickly and accurately has been challenging. Now, for systems that have latitude and longitude variables marked with the 'geoformat' property, using the new Bing lsochrone API means the Point-to-Point mapping wizard can calculate zones for larger volumes of records, efficiently, and with a user-specified level of accuracy. 
Event triggered campaigns in Apteco PeopleStage™ can be set up to react to new event information passing through Apache Kafka. These real-time event-triggered campaigns are therefore not restricted to the existing data loaded into your Apteco system, but can now process new registrations, for example. The event can be optionally enriched with data from a pull marketing data store to deliver campaign output in seconds. 
To find out more from our Q3 2022 software release, Apteco partners and customers can login to read the full release notes.