Kirker Travel
Apteco marketing software enabled us to gain a clearer picture of our clients and make informed marketing decisions.
Ian Greenfield, Systems Administrator, Kirker Travel
Lands' End
Results far exceeded expectations in the first 6 months alone. 60% reduction in marketing costs to these buyers, 10% saving in the Lands' End's UK total catalogue budget and increased contribution of 23% from these online customers.
Lands' End
LifeFit Group
Apteco software helped us to achieve our goal of having a targeted dialogue with our customers, which is based on efficient communications, automation and personalisation.
Christian Noack , Senior Manager CRM, LifeFit Group
NEC Group
We have finally been able to achieve our goal: to send personalised communications whilst also ensuring the right customers are notified of events, at the right time.
Sarjit Binning, Marketing Database Manager, NEC Group
New Look
Apteco provided direct access for multiple users in the marketing team to see and act on data, insights and predictive models.
Marie-Louise Lord, Senior CRM Manager, New Look
Nisbets
FastStats and PeopleStage are the primary tools for insight and campaign selections and are the single version of the truth around the customer, aggregating data from sources such as CRM, ESP, web behaviour, demographic and third-party data.
Ed Ryan, Customer Insight Manager, Nisbets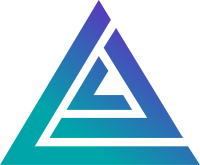 Testimonials for Apteco and the Faststats software