RTL Interactive
Apteco marketing software enabled RTL interactive to create very complex selections, which were used for example, to tailor the email content to the customer's favourite formats so that, every customer could view the trailer in their favourite format.
RTL Interactive
TD Direct Investing
Following implementation of the new Welcome Journey, significant improvements have been delivered: 11% increase in the number of activated accounts and 70% increase in the value of assets.
TD Direct Investing
The Economist Group
Apteco software allows us to analyse our data with great ease to provide powerful insights. We've been using it since 2000 and there is no other product out there that compares.
Joseph Nathan, Director Research & Customer Insight, The Economist Group
UK Changes
We resell Apteco marketing software onto clients and they use it to get a good clean view of their data and to enable them to make data selections and customer insight reports. Apteco develops their software all the time which is brilliant so new features are always coming out. They're always really happy to come out with you to meetings and meet your clients to help you solve all of their problems.
Claire Warner, Data Marketer/Analyst, UK Changes
Wood for Trees
We find that when we go out and demo Apteco marketing software to people it just hits the mark every time, it's the right delivery of the right functionality at the right price point and it's really easy to use, it's a pleasure to demo. We know that we can rely on Apteco to deliver what's needed in the platform.
Matt Tamea, Solutions Director, Wood for Trees
WWF UK
Apteco marketing software has transformed the way WWF is able to communicate with its supporter base. We use FastStats to drive supporter segmentation for marketing campaigns and have a dedicated insight team who review campaign performance and provide input into what personalisation is working within our supporter journeys. WWF uses PeopleStage as a multichannel journey delivery platform allowing us to use the insight derived in FastStats to drive personalisation.
Clare Charrier, Data systems development manager, WWF UK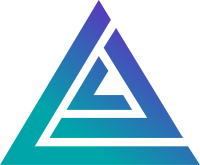 Testimonials for Apteco and the Faststats software