Cats Protection
It can't be understated, our partners Wood for Trees and Apteco tools FastStats and Orbit were pivotal to not only the success of the project but its complete triumph. Being propelled across the data maturity timeline within a year meant that during Covid we were able to sustain income despite shop closures and reduced event and face to face activity. For the first time, we can be confident that we truly have a supporter-focused view ensuring the right product, channel, timing, content, and action is correct for every supporter – ultimately supporting even more cats and kittens in our care around the UK and meeting our ambitious 10-year strategy objectives.
Stacey Wood, Data Manager, Cats Protection
CLIC Sargent
In short, Apteco software is a brilliant tool which is intuitive and has been transformative in the way we work.
Fundraising Data Analyst, CLIC Sargent
Everton
Predicting fan retention with Apteco software was incredibly useful. We knew exactly which fans were at low risk of lapsing meaning vital marketing activities were not used needlessly.
Kyle Cockett, Insight Manager, Everton
Greggs
The impact of Apteco software for Greggs is the complete transparency around the customer journey. The new solution tracks the value of the Greggs customer and how this evolves over time.
Greggs
IFL Forum
Apteco marketing software is the integral engine at the centre of all the actionable strategic insights, and now plays a vital role in shaping the global fundraising strategy for all these major NGOs with a combined annual individual giving income in excess of $3.1 billion US Dollars per annum.
IFL Forum
Key-Work Consulting GmbH
Apteco software is just a wonderful platform to bring people together to learn what your data explains.
Werner Hunger, Software Architect, Key-Work Consulting GmbH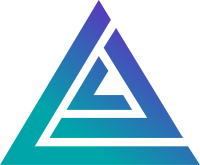 Testimonials for Apteco and the Faststats software