P&O Ferries
Our customer journey activity is seeing open rates of over 50%, with some campaigns actually achieving an open rate of 70%. This has clearly demonstrated that the more relevant the customer communication, the greater engagement achieved.
P&O Ferries
PDSA
The speed and simplicity of Apteco has made a significant contribution to PDSA's campaign planning and campaign production and we have been delighted with the product's impact on our marketing team.
Shaun Williams, head of marketing services, PDSA
ProTyre
Thanks to the SCV database and FastStats® system we can target every communication using the most appropriate – and cost effective – channel mix, optimised for each individual customer. Each communication can be targeted with pinpoint accuracy – and aimed precisely at when each customer's car is likely to need attention.
Morgan Jamison, Head of Retail Marketing, ProTyre
Purple Agency
I have worked closely with Apteco for over 11 years now and have nothing but the highest of praise for them. My personal experience using their software - FastStats, Designer, Excelsior, Geo-Mapping and Cascade - together with our clients has been nothing but the best. Their support, sales and training are all first class and highly professional. I never cease to be amazed at how many new features and improvements they manage to cram into each of the quarterly update releases - so well done to the developers. If you're lucky enough to get invited to one of their annual Apteco Live User Group Conferences, you are in for a real treat with their ever changing choice of venues and the various presentations and workshops are all interesting and educational.
Rick Klink, Principal Consultant, Purple Agency
Qbase
Apteco are operationally second to none, all the team are fantastic...I have been using Apteco software since 1997 so I have seen the application evolve through time ensuring the primary focus is always delivering insight to the finger tips of Campaign Managers, Database Analysts and Marketing Managers. The beauty about Apteco is you don't need to be a programmer to use it or a statistician to understand it. The only requirement for the user is to understand the data that's in it and the business you're in. Apteco has given me the facility to produce the analysis I need in aiding major marketing decisions from campaign strategies, customer file complexion reports to profiling and modelling, without a reliance on IT experts.
Paresh Patel, Head of Business Insight, Qbase
R-cubed
Apteco provides our clients with a direct access to a robust marketing platform. It really helps us to optimise our clients' activity and get the right message to the right person at the right time​​​​​​​.
Daniel Guest, director, R-cubed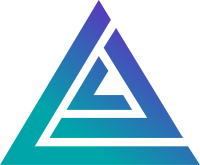 Testimonials for Apteco and the Faststats software