"I want to make informed decisions based on insights from my data"
"I don't want to assume I already know everything about my customers."
Understand customer profiles
Sometimes you know in advance the type of customer or prospect you wish to contact, whether that's related to their physical location, typical spend, or their loyalty to your brand over a period of time. Other times you may use visualisations to view data trends that warrant immediate action. Either way, you need to define and analyse the specific customer profile to ensure your campaign delivers.
Top customers
Answer key questions about the date of a customer's last purchase, the value, and the frequency of their spend, helping you to identify your most important customers.
Sentiment analysis
Constantly track your brand for key words across multiple platforms, from social media sites to industry-specific forums, to monitor public sentiment and be in a position to respond accordingly.
Geoanalysis
Improve the relevancy of marketing messages by combining customer data with spatial information to incorporate regional offers and adapt discount levels by location.
Thanks to the SCV database and FastStats® system we can target every communication using the most appropriate – and cost effective – channel mix, optimised for each individual customer. Each communication can be targeted with pinpoint accuracy – and aimed precisely at when each customer's car is likely to need attention.
Morgan Jamison, Head of Retail Marketing, ProTyre
Visualising data
They say that a picture is worth a thousand words, and that's definitely true in the age of big data. Using graphics, diagrams, graphs, and maps, you can capture quantities and distributions at a glance and quickly derive correlations. Unlike static diagrams graphics today can interact, which means details can be displayed at the click of a mouse and aggregations can be broken down into detailed values by drilling down further. What's more, graphics can be transferred from a table into a diagram and vice versa.
Customer lifetime value
It's tempting to deliver different experiences to customers depending on the size of their purchase. But it's important to take into account the value of that customer over their lifetime, even if their recent transaction was relatively small. Their overall value to your company may be huge, and it's vital you recognise and reward their loyalty – even for small-ticket purchases. And you can only do this by combining a full view of the transaction history of your customer data.
Related products
Apteco software tools to help you analyse your target groups.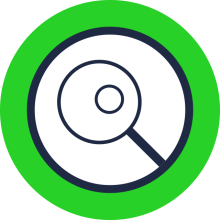 Apteco FastStats®
Transform all your offline and digital data sources into easy-to-understand visuals that give you a total customer view. Analyse even the largest data sets to gain insight and improve campaign effectiveness.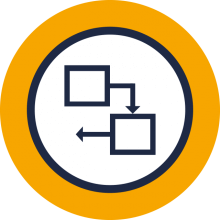 Apteco PeopleStage™
Turn insights into action with the tools to create, manage, and deliver automated, personalised marketing campaigns across your channels.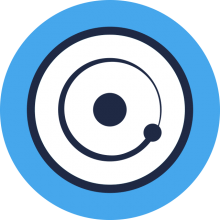 Apteco Orbit™
Apteco's end-to-end actionable marketing insights platform, connecting you with your data. Connect people and channels, analyse data, target your audience, and manage campaigns – all on one intuitive platform.
We play nicely with others
By integrating Apteco software with your existing applications and tools, you can get one version of the truth and operate with greater accuracy and efficiency.
Related content
Access our range of resources relating to the features and benefits of Apteco FastStats.